By: Anna Yates Tuesday April 30, 2019 comments
Sales is the lifeblood of any business - and keeping your sales team motivated is the key to making sales. You and your sales team need an accurate way to see and communicate about how each lead is being managed.


The Commissions feature is an easy way for you to set the commission rate for your sales team and let them see their potential earnings from their current leads. You can set a different rate for each team member, and the system automatically calculates the amount of commission each salesperson will receive. Plus, the Commissions feature works with the Sales Pipeline feature to streamline communication and increase productivity.

Set Commission Rate
You can set the commission for a salesperson by hovering over "Settings," and clicking "Users."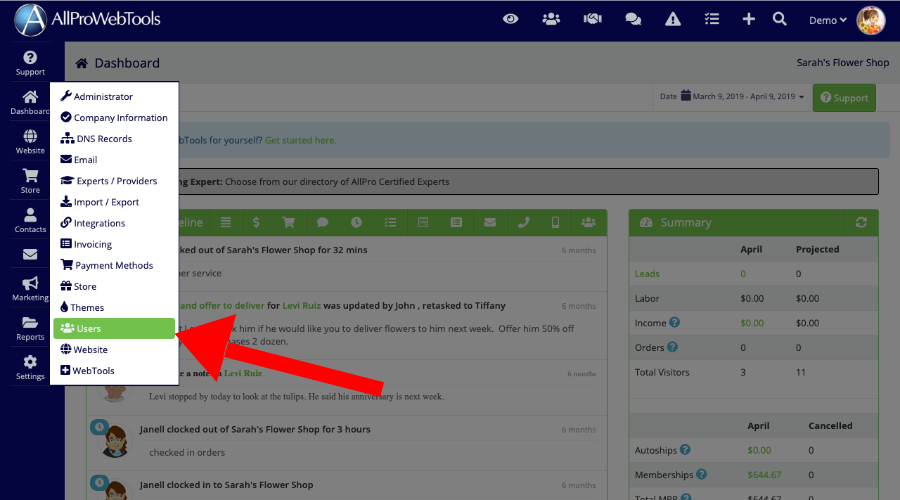 Then, click the user whose commission you want to adjust.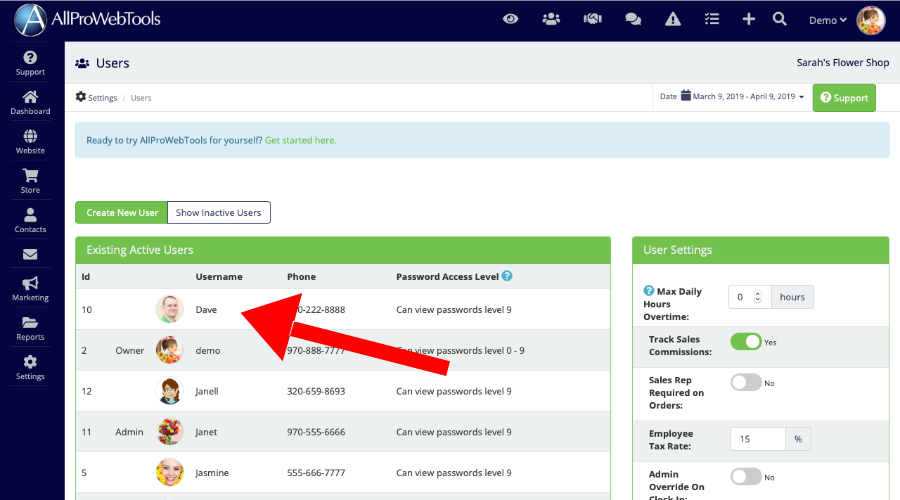 Once inside the user, click the "Payroll" tab.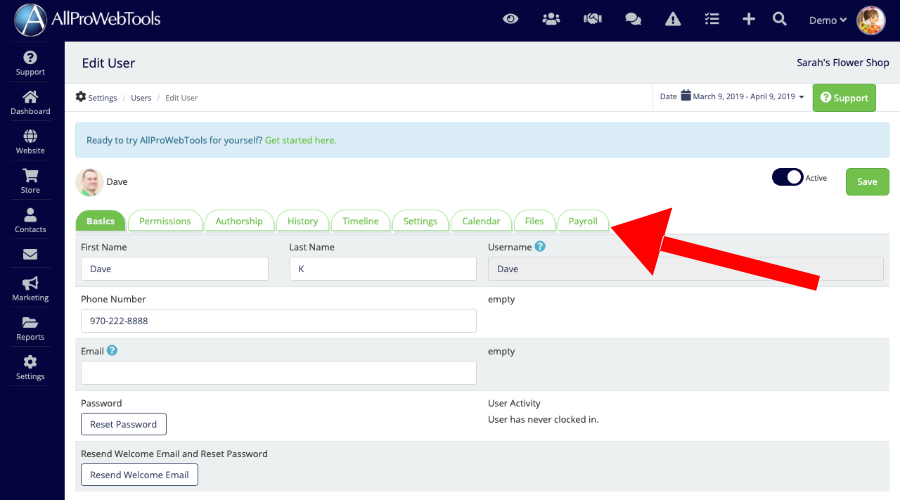 There, you can adjust their pay rate and commission rate.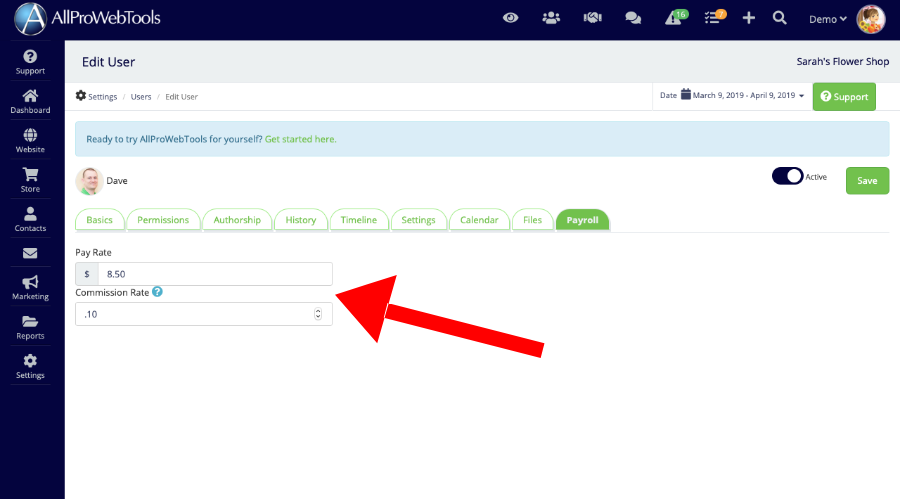 Once you've set the commission rate for your salespeople, they can see their potential earnings from a lead when they view the lead in the Sales Pipeline.
Need a better way to monitor your team's productivity? The Commissions feature works hand-in-hand with the Sales Pipeline feature to let your salespeople track their leads and potential income.
The pipeline allows you to see what your sales team is doing - you can check on the last time they called leads, monitor the number of closes they've made, and see how well your salespeople are moving leads through the pipeline through customer confidence levels. Because you can see all of this info at a glance, you can have peace of mind and confidence in your team more quickly than ever.
Once you've assigned leads to your team, your salespeople can see their list of leads to contact, sort leads based on last contacted date, confidence level, and more, and see the commission they could receive from the leads in their pipeline. That way, they can see exactly what's coming to them and will be motivated to earn the potential income from their leads.
To access the sales pipeline for your sales team, click your user's name in the top right corner of the Dashboard, then click "Sales Pipeline."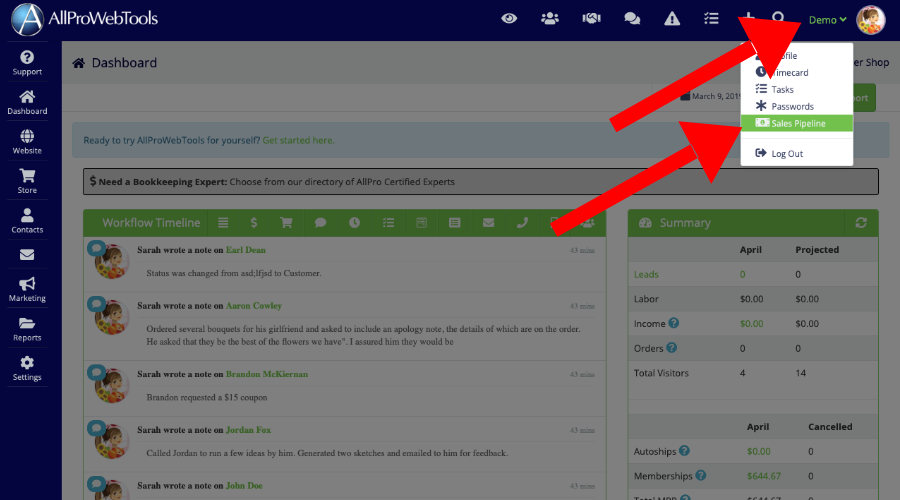 In the Sales Pipeline, you can select the user whose pipeline you want to view in the drop down menu at the top of the page.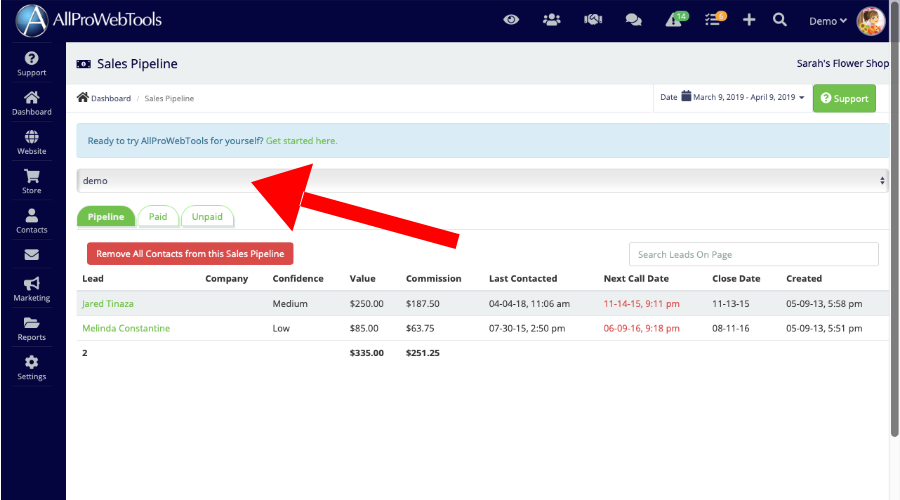 For any user, you can see the leads, company, confidence level, value of the sale, amount of commission, last contacted date, next call date, close date, and date created. This feature is a one-click stop to check up on how effectively your team is moving leads through the sales process.
Get Started with the Commissions Feature
Archives
Subscribe