Doomed to Fail: Lessons for Small Business Owners from 3 Failed Startups
By: Andrea Lotz Wednesday February 18, 2015 comments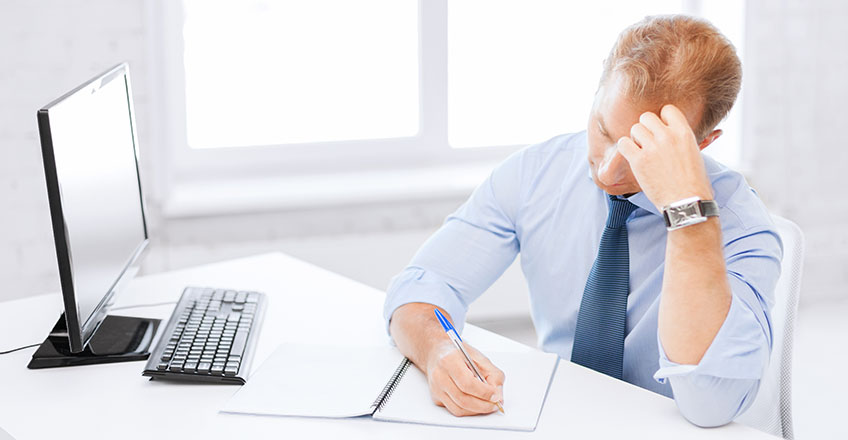 Have you ever wished you had a crystal ball, to see how the decisions you make today as a business owner would play out years in the future?
Crystal ball technology isn't going to materialize anytime soon, but the power of the internet gives you the next best thing: the ability to learn from others.
As a small business owner, it's important to study both the successes and failures of others as part of your research and business planning. From studying successful small businesses and startups, you can gain inspiration and ideas to grow your businesses. From studying the mistakes of businesses that were forced to close their doors, you can identify potential disasters before they happen. As the saying goes, "Wise men learn from their mistakes, but wiser men learn from the mistakes of others."
These three founders of failed startups wrote about what went wrong, so you don't have to make the same mistakes they did.
1. Devver
Devver was a service that converted the desktop tools already used by developers into cloud-based services. They started gathering funding in October 2008 and closed in May of 2010, after failing to bring in enough customers to keep the business viable.
Key Lesson: Find ways to make growing a business easy
The failure of startup Devver contains an important lesson for small business owners. None of the founders were business men – they were all technical guys. That means they were very good at creating the product they were trying to sell, but no one was passionate about engaging with customers, managing a business, or marketing the product.
Many small business owners know this problem all too well. If you're a small business owner, you probably got into business because you love what you do, and you do it better than anyone else. It probably wasn't because you love everything about managing a business.
This is normal, but it can create a big problem. If you aren't passionate about engaging new leads, finding new channels to sell the product, and keeping the business lean and efficient, you might have a hard time devoting the time and energy needed to make the business grow.
In the case of Devver, they focused too much time and manpower on developing the product, and not enough on doing research, finding customers, and marketing the product.
Passion isn't something you can force, but you can get around the problem by finding ways to make business management easier. Using business management software, like small business ERP, can automate repetitive tasks, make management more intuitive, and save you a lot of time and energy.
Here are some tips to choose software that will be the most helpful:
Don't go for freemium: I know the price is right, but most freemium software has limitations that are designed to upsell you as the business grows. The price usually rises exponentially as you add more users, more contacts, more web pages, etc.
Small business ERP should be affordable, streamlined, and with a feature set specifically designed for small businesses. Don't just use a "small business version" of software designed for enterprise-scale businesses.
Seek an all-in-one solution: This means you'll have less software to learn, fewer monthly bills, and tools that all share data. This will save you tons of time and money. Check out G2 crowd's ratings of small business ERP to find a good solution for your business.
2. PlayCafe
PlayCafe was an internet TV network for interactive game shows, where players could watch shows, answer questions, win prizes, create teams, and even run their own games. The startup lasted a year and a half before shutting down in April of 2009.
Key Lesson: Set a dollar value on your time, and track how you spend it
PlayCafe failed for the same reason that many small businesses fail: the founders were putting in too much time (as well as money) and weren't getting enough customers to make it worthwhile.
This is a trap that many small business owners fall into. Because spending time doesn't actually drain the bank account, many small business owners often fail to consider their time when they're calculating return on investment (ROI). The problem is, just like money, time is actually a limited resource. When you spend your time on one thing, you can't spend it somewhere else.
This may seem obvious, but it's actually easy to forget.
The first step is to set a dollar value on your time. You can do this a number of different ways, including by dividing your available work hours by salary or total company costs.
Then, you can start calculating ROI on all the activities that take up a significant amount of your time. One area that often takes up a disproportionate amount of time is customer acquisition. It's important to calculate and control how much it costs you to acquire a new customer, and make sure that you're making up that cost in sales. Small business ERP software can help you calculate ROI on customer acquisition, and on all your marketing campaigns.
As a business owner, you may find it useful to use timecards to keep track of how you and your employees are spending time. If you're spending all your time correcting past mistakes, or even just maintaining the status quo, it's very difficult to spend enough time on growth-related activities.
If you find that you're spending too much time correcting mistakes and maintaining basic operations, check out the previous startup example for ways to save time and money on business management.
3. Delight
Delight was a new type of mobile analytics reporting, which showed developers and designers how users interacted with iOS applications. They shut down in January of 2014, because they couldn't keep customers engaged with the product.
Key Lesson: Engage with customers at all points along customer lifecycle
Every business owner knows that without customers, you don't have a business. Most business owners know the importance of following up with leads. But did you know that it's much cheaper to keep an old customer than it is to acquire a new one? If you're spending all your time and money chasing new leads down, you're missing the potential for some easy revenue from repeat customers.
Oftentimes, a past customer only needs a gentle reminder to make a repeat purchase. All you have to do is remember to make contact and keep the relationship going.
Here's the good news: it's easy to automate engagement, to a certain point.
Send new customers automated welcome emails to educate them, get them excited, and find out where they came from
Use Customer Relationship Management (CRM) software to set reminders to make follow-up phone calls with past customers, to continue the relationship and check satisfaction
Send automated emails, including newsletters, coupons, and upsells, to your customers on a regular basis
At the beginning of each month, create content (blog posts, whitepapers, infographics, videos, etc.) and schedule them to automatically publish in the weeks to come
Make sure everyone who contacts the customer has consistent messaging and complete information by posting all internal client notes to a live workflow timeline feed
All of these tips will help you continue your relationship with your past customers, and extend it far into the future.
It's also important to automate lead acquisition as much as possible. Use software to acquire leads, manage follow-up, and keep everyone working on the account informed. This will lead to fewer mistakes, and will free up more time for growth-related activities, as discussed in the previous tips.
These three startups made some big mistakes, which resulted in stagnation, confusion, and lost customers. Don't make the same mistakes they did!
Is your small business struggling with any of these issues? Let us know in the comments!
Archives
Subscribe