What Can I Do To Improve My Online Presence?
By: Elijah Mendonca Monday October 31, 2016 comments Tags: marketing, content marketing, email marketing, seo, small business, google
This is a question every small business owner has asked themselves. But with the Internet being such a vast resource, there's a lot of information saturation: more than enough to completely overwhelm someone new to the game!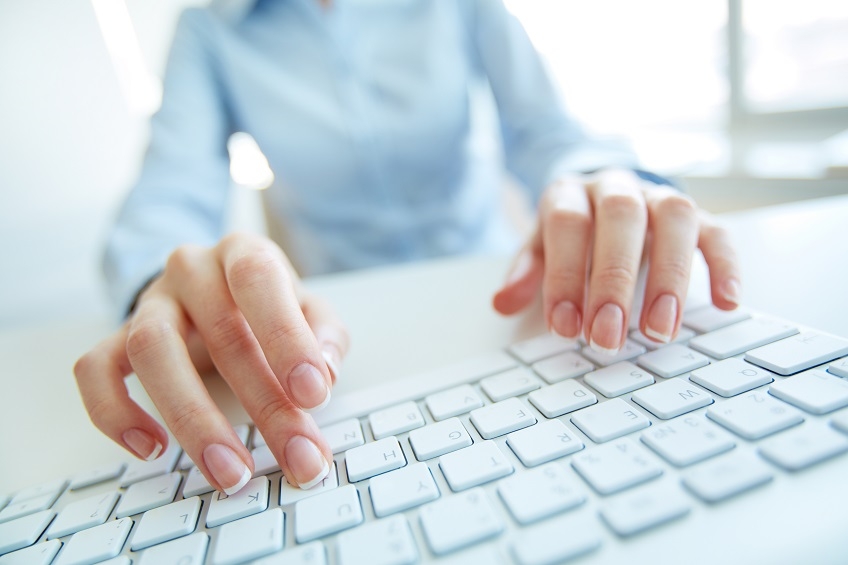 People have been throwing around phrases like "Facebook Algorithms," "SEO," and "Content Marketing" for a while now, but the key is to take things step by step and really focus on understanding the why's of each method. From there, you'll be able to tailor different approaches to your specific products or service, and stick with what works best!
So let's get right into it!
Blogging
You've been told about this one before. The truth is, constant blogging (once a week or similar) shows Google you're constantly updating your website, except a blog is more than just changing some words around: you're adding paragraphs and whole pages of new content! It really doesn't matter if anyone is reading them, Google still loves the constant activity and they absolutely lap up blogs.
A lot of people say "I don't have anything to blog about."
FALSE!
You probably have extremely interesting stories, or clients that face particular problems you know how to address. If you run a flower shop, do you have any tips on keeping flowers alive longer? Do you know how to cut rose stems and grow more of them? What about that cool trick where you use food dye to change petal colors? After generating a list of topics, use AllProWebTools to write all of your blog posts in advance, and set them to publish periodically over the coming weeks.
You probably have your phone on you, too. So why not take a picture and add that to the blog for a double whammy? It's all about adding consistent, fresh content!
Dictionary Pages
This one is actually exclusive to AllProWebTools, and allows you to create a new webpage for each unique term you use on your website. The Dictionary gives you the ability to define any term you find yourself using frequently or getting asked about.
For example, someone who's new to Pressure Washing may have no idea what effects "Ice Damming" or "Asphalt Granules" can have on their property, making them valid terms to create a Dictionary page for, which in turn leads to people clicking on more links that lead right back to your website, thereby increasing your click-through rate. Google goes bonkers for this stuff.
Here's our YouTube video on how to set up your Dictionary...
...and a second one on its SEO benefits!
Subsequently, here's an example of our Dictionary feature in use. Notice all the links on the page that say "stem cutting"? AllProWebTools automatically created those links! Click on any one of the "stem cutting" links and you'll be taken to its Dictionary page!
Signup Boxes
This is a tricky section to navigate, and there are distinct pros and cons to how you choose to word any call to action.
Most websites use verbiage that beats around the bush. Phrases like "Sign up to save!" or "Enter your email address for an additional discount!" actually boost your signup rates. Signee's have been promised a discount, but they're tantalized by the mystery of just how much they're about to receive. On the flipside, it could give off the impression that you're hiding something or create an unreasonably high expectation that'll disappoint the recipient.
Alternatively, you have the choice of being clear & transparent. If they're receiving a 10% off coupon, say so. If they're signing up for weekly recipes, mention that. Your signees will generate appropriate expectations and your unsubscribe rate will stay low, but you're likely to have less signups as some people might see too much of a disparity in the opportunity cost ("meh, it's only 10%, I don't mind paying a bit extra if I save myself the trouble of not receiving any emails").
Email Marketing
If you're using a signup box on your website, chances are high that you're collecting emails through them but not using them as efficiently as you could be! Why not make further use of this data that's been handed to you?
Use AllProWebTools' Email Marketing Webtool to send out seasonal coupons or other offers that make the people on your email list feel like they're receiving something of value! These leads have already signed up for a coupon to begin with, so show them some love with even more savings and keep them coming back!
Try to send out at least one email blast per month, and have a good reason for emailing (or you're going to see your unsubscribe rate climb). We've also written a blog on Tips and Tricks for Email Marketing, which could help get you further on track!
This video of ours might also help you understand a better way to generate an increase in revenue by using signup boxes in conjunction with email campaigns.
Pay Per Click Ads
A lot of small business owners believe that Ads don't represent them accurately enough: either the ads feel too crammed or it feels too corporate for the local, personal touch they offer. Regardless, the first page of any Google search prioritizes two to three ads and a map of related businesses in your local area.
It's a really good idea to have a Pay Per Click ad, because you have a LOT of advertising opportunity here. Google actually favors local businesses compared to nationwide corporations! If you allow your Google AdWords listing to display your local information (including phone number), it will usually show up on your PPC ads. People will KNOW you're local.
AllProWebTools also collects what's called a "Ballistic Missile Address." As long as you enter your company information accurately within the console, Google can read this address (Longitude & Latitude) off your website and create increasingly accurate search results for people in the area. Plus you get to say the words 'Ballistic Missile Address,' so it's clearly a win-win situation.
Reviews
Do you have a Testimonials page on your website with minimal content; a Yelp page with no reviews? This Yelp survey showed that 65% of consumers looking at local businesses online read between 2-10 reviews. So give them something to look at!
Incentivize people to leave reviews by offering them a discount, or if they're ranting and raving to you in person about how awesome you are, ask them if they would be kind enough to leave a review! We suggest prioritizing your reviews on Google or Yelp as they are both trusted and are usually in the first wave of results.
Need more of a reason to ask for reviews? Google sees all of this commotion happening and thinks: "Hmm, this business is really socially connected, I guess we should be promoting them more!"
Use the social aspect of the internet to your advantage!
Alternative Ideas to Boost Traffic
Speaking of 'the social aspect,' how about offering membership-exclusive prices or Refer-A-Friend discounts? Anything that gets people talking about your business is great, but posting these opportunities to your social media accounts to get more people involved is even better. Remember what we said about Google loving constant updates?
Claim your Google Places listing to customize and display upsell options (like coupons) on PPC Ads and the description of the listing. Alternatively, simply mention a discount within a PPC Ad.
Create a hidden landing page - only accessible via a PPC Ad - with special incentivization to buy. This enables you to track how successful your Ad really is, and tailor it further.

Lastly, we have

quite a few blogs

on our website about marketing which may spark some ideas for you!
AllProWebTools can help you build a robust online presence. Try out our free demo today!

Archives
Subscribe