Why I'd Never Run a Sales Team Without AllProWebTools
By: Shantel Vines Friday February 12, 2016 comments Tags: sales, growth
If you've met me or talked to me on the phone, even for just a few minutes, you know that the whole "meeting people and being friendly" part of sales isn't really a challenge for me. But that's not enough to be a great sales rep — it takes a lot of organization too. And that's not as much my natural talent.
Luckily, I'm a sales manager at AllProWebTools, where we've built a software solution that is designed to take the organizational aspect of sales from nightmarish to really, really easy.
I get a lot of people asking how I personally use AllProWebTools to manage my leads, sales pipeline, and orders. Hopefully these tips can help you get your sales process super organized and efficient!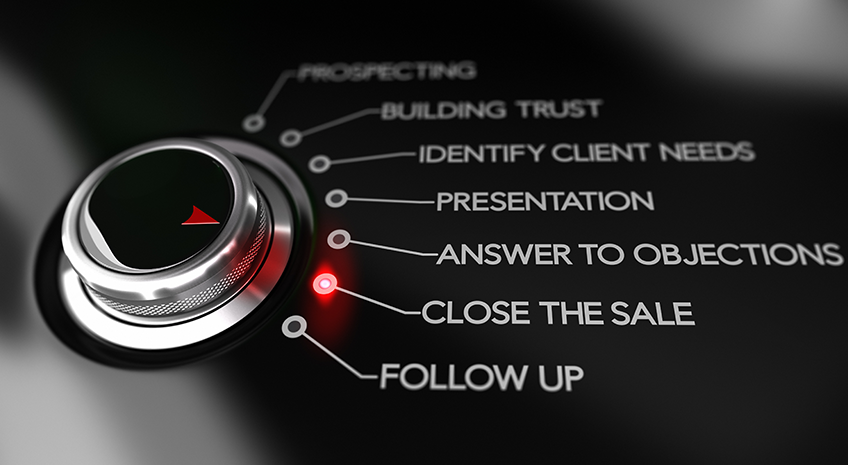 Finding New Leads
Do you ever pay for leads? It can be incredibly useful for some businesses, but man is it expensive! Lots of lists cost a dollar per name, which would be hard to justify for me.
AllProWebTools includes a much more affordable system for finding new leads, called the Acquire Leads Tool. It's only $25 per month, and you get up to 5000 leads each month. It works out to half a cent per lead. That's more like it!
I also really like the way the tool searches for new leads. You drop a pin on a Google map and enter in keywords for the type of business you're looking for. So, for example, I might drop a pin right here in Loveland, Colorado and search for "massage therapists," if that's the kind of business I wanted to target.
The founder of AllProWebTools, Dave Kramer, uses the Acquire Leads tool all the time when he drives up to Denver for a meeting. Since he drove all that way, he likes to try to get other meetings the same day. He'll drop a pin where he is in Denver and try to find someone else to meet with nearby.
Finally, the Acquire Leads tool is completely integrated with the AllProWebTools Sales Pipeline, which makes it much easier to stay organized. If I'm making cold calls I have several options: I can either add them straight to my pipeline, save them to come up in the tool later, or remove them so they never show up again.
If you want to learn more about that tool, check out this blog my fellow sales rep Kyle wrote about it!
Entering Leads
Imagine this: you get back from a big networking event with a three inch stack of business cards. You're tired and want to take a rest. So you decide the leads can wait until morning. Then something comes up and those leads get pushed back until you can barely remember who these people are that you talked to.
Sound familiar?
Now, I gather business cards when I'm networking, but I won't just build a stack. I have a simple system for marking cards I'm especially interested in with a dog ear, and other ways of reminding myself of information — folding cards in half, pen marks, etc. You can also just take notes on the cards.
"Leads get pushed back until you can barely remember who these people are that you talked to." [Tweet this]
Those notes give you a little bit more of a memory buffer — a real life-saver for me, and other business owners who have a hard time finding an hour or two to sit down and just enter in leads.
Dave, always Mr. Digital, usually just enters his leads into AllProWebTools right on the spot. You might not know that you can log into AllProWebTools from your phone through your browser, but it's super convenient if you don't want to have to worry about entering in leads later. Up to you!
Planning Follow-Up
Our CRM and Sales Pipeline are a great combination, allowing me to stay focused on people (my natural inclination) while also taking into account the business's needs — and my potential commission!
When I add a new contact to our CRM, I'm creating a live record for all my future interactions with this prospect. If I close the deal, that record lives on and helps customer support keep up later.
Under the "Account Insight" panel on the CRM, I note their status as a lead (I can even segment Hot Leads to ensure I follow up right away) and put myself as the Account Manager. That ensures that any alerts about them come straight to me, and adds them to my pipeline.
To set a follow-up alert, I go back to that Account Insight section on the CRM record and set a follow-up time. When it's time to call, I get a popup alert in my console. I can even integrate with Google Calendar, so I get an alert even if I'm not logged into AllProWebTools.
Finally, I scroll down to the Pipeline section on the CRM record and enter in my confidence in closing a lead, my estimated close date if I have one, and the amount I think I can close them for. That updates their information in my Sales Pipeline.
Later, when I access my Sales Pipeline (by clicking "Sales" from the dropdown on my username at the top of the screen), I can see all my leads, the company they work for, and all the other information I entered into the CRM.
But I can also see the total revenue I could potentially bring into the company, and the potential commission I could earn if I closed all those leads. It definitely lights a fire under me to get to work! Plus, it helps me stay organized, with all my leads in one easy-access location.
As I build my relationships, I use the Workflow Timeline feature of the CRM to leave detailed notes about a client's interests, pain points, dislikes, and so on. When I pick up the phone to call them, I can get my bearings immediately and jump right back in.
"I use the #WorkflowTimeline feature of the #CRM to leave detailed notes about a client." [Tweet this]
Closing a Deal
Closing clients is super easy through AllProWebTools as well, since the CRM and Sales Pipeline are both fully integrated with the actual point of sale. I can create new orders right from the CRM record.
Plus, when I enter an order, that activity posts to the Workflow Timeline on their CRM record. That way, everyone in the office can see how awesome I am! Just kidding, but it does help the sales team, and the whole business, coordinate our efforts.
The last thing I really like is the fact that the commission I earn during any pay period is automatically added to my timecards for each month. I don't have to worry about tracking my hourly pay and commission separately, so it's really easy to plan my cash flow for the month and put in an extra burst of effort at the end of the month if I'm not happy with my commission payout.
Essentially, AllProWebTools makes it easy to be a salesperson — as easy as it can be, at any rate! If you struggle with keeping your leads, follow-up, and orders organized, I highly recommend you give AllProWebTools a try!
If you have any questions about how AllProWebTools can help you grow your business, I'm happy to help! Ask in the comments or go ahead and give us a call!
Archives
Subscribe