3 Big Takeaways from the Closing of Magento Go and ProStores
By: Andrea Lotz Wednesday January 21, 2015 comments Tags: small business, ecommerce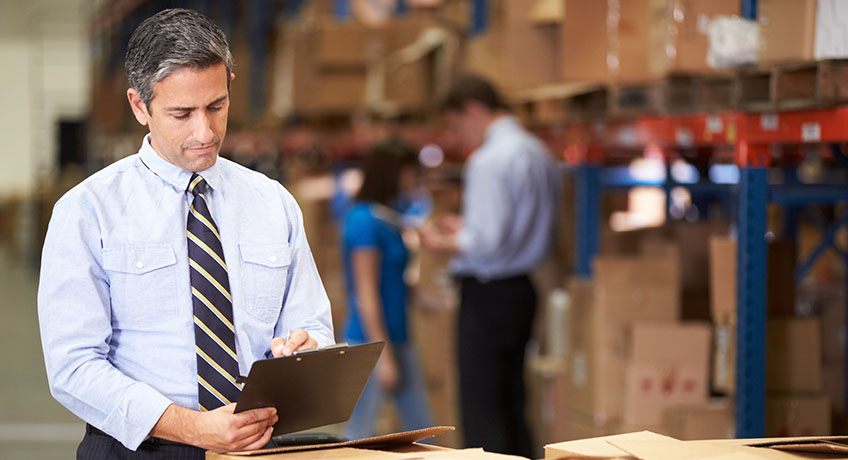 There's not much time left before one of the biggest players in ecommerce – eBay's Magento – closes down Magento Go and ProStores for good. In fact, there are less than two weeks to go. Both providers are shutting down on February 1, 2015, leaving approximately 10,000 small and medium-sized online businesses to find another option.
Recommended by Magento:
Switch to Magento Community or Magento Enterprise, both of which are designed for much larger businesses than many of the displaced merchants
Move to "official migration partner" Bigcommerce, which is difficult to customize without paying for expensive plugins and apps
Recommended by AllProWebTools
Don't get a new ecommerce platform at all – get small business ERP software that includes ecommerce, email marketing, web hosting, customer relationship management (CRM), and more
Magento's decision should be a strong indicator to small business owners that it's time for something new with regards to business management software. Here are the three things small business owners should realize in light of this event.
There is a systemic problem with small business management software



Apparently, Magento has made the decision to close these small-business focused platforms in order to focus on Magento Community and Enterprise. They claim that those two will serve small business owners better than Magento Go or ProStores, but as they were objectively made for larger businesses, that claim doesn't hold a lot of water. It's clear that there's a different reason.
The decision to close Magento Go and ProStores was caused by a big, systemic problem, which is holding small business owners back nationwide.
Here's the problem: It's hard to make very much money by selling things, especially software, exclusively to small business owners.
This article does a great job of explaining why. It comes down to a rough truth of economics. To summarize, it's much easier and more cost-effective to target and sell to a small number of large companies, each of which pays a lot of money, than it is to sell to many small companies with small budgets. I highly recommend reading that article to understand the exact reasons.
"Freemium" and small business versions of enterprise-scale software are NOT specifically designed for small businesses
Small business owners often have to make do with wildly impractical software solutions, including ecommerce platforms. They usually make do by stringing together a host of solutions, each owned by a different company. Most of the time, these apps, software solutions, and online tools are "freemium" or "small business" versions of software normally sold to much larger clients for a much higher price. This article explains some of the problems with free software.
These smaller, less-expensive versions usually have the following things in common:
Limited functionality
Incapable of sharing data
Limited users, ecommerce products, web pages
But, the bigger problem is, it's hard for those providers to stay committed to small business owners when the bulk of their money is coming from those bigger companies. It's much easier, especially in times of stress or economic downturn, to do what Magento did and pursue those bigger fish.
Because they can make more money selling primarily to larger companies, there's less incentive for software developers to really focus on the needs of small business owners. The result is, there simply aren't a lot of solutions available that were custom-designed for those needs, rather than retrofitted from bulkier, more expensive software.
Small business owners deserve better management software – and there's a new kind of solution available now
This is hugely unfair to America's small business owners, who are a vital part of our economy and culture. In many ways, modern small business owners are pursuing the American Dream, and we need to find all the ways we can to support them.
Our founder Dave Kramer started a number of small businesses himself, and coded his own business management programs to meet the specific needs of those businesses. He started coding AllProWebTools when he realized that there simply wasn't a complete business management software solution that met the specific needs of small business owners.
The final push came when he was giving consulting services to an herbalist with an online store. Dave was looking for business management software to streamline his client's operations, and found that the only options were inefficient and unable to share data.
Realizing a huge need for practical, integrated, easy-to-use small business management software, he created the first ERP solution that was designed exclusively for small businesses. Early adopters achieved tremendous growth within months of starting with AllProWebTools. This proved to Dave that his integrated solution was truly meeting the needs of small business owners.
Small business ERP is a different kind of solution altogether. It's not a freemium version of enterprise-scale software, and it doesn't rely on a bunch of different apps and plugins to be useful.
Integrated modules, with the same user interface – not plugins or apps
Add more integrated web tools as you need – you aren't charged for features you aren't using
One dashboard to control all features
The Workflow Timeline, a powerful reporting tool, gives you a live feed of essential business updates only accessible from small business ERP
Designed with the reported needs of real small business owners in mind – the software is growing all the time based on feedback from our users
Don't switch to another ecommerce solution that has the same priorities and limitations as Magento. When the going gets tough, they'll inevitably make the same decision to pursue larger companies, and small business owners will be left scrambling again.
The alternative is easier to use, provides more accurate and comprehensive reporting, and was designed 100% with small business owners' needs in mind. Small business ERP is here. Instead of struggling with the same kind of solution over and over again, give simplicity a try this year with AllProWebTools.
Archives
Subscribe