3 Things That Separate Unsuccessful From Successful Entrepreneurs
By: Aubrey Blankenship Monday May 1, 2017 comments Tags: entrepreneur, small business, new business, success
Entrepreneurs are incredibly passionate about what they do, and their enthusiasm can be contagious! Yet too often, their passion is what drives their business and they don't spend enough time focusing on ensuring there is a market for their big idea before launching. This is one of the main reasons why so many entrepreneurs fail within the first few years of business - they think their passion will be shared by others but they don't do a good enough job testing it to see if that truly will be the case.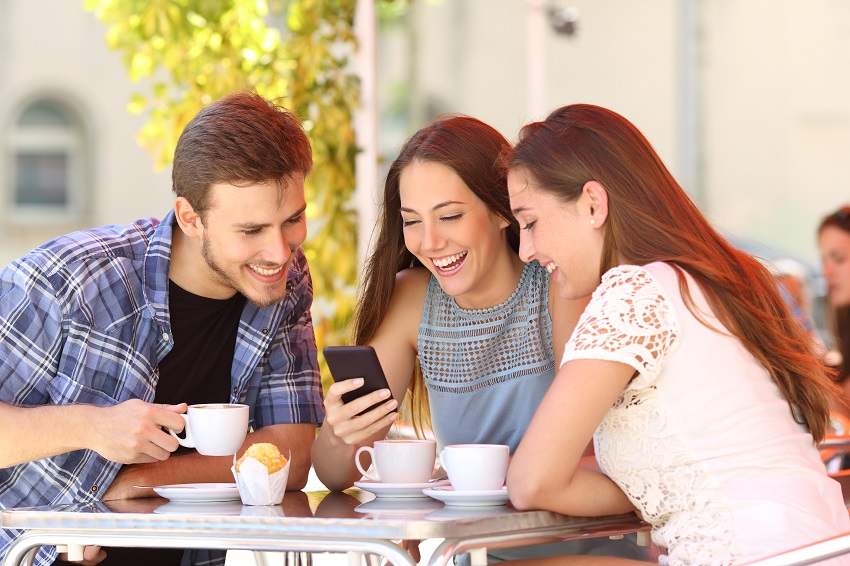 Because our passion is to help small business owners succeed, please read the following 3 Things That Separate Unsuccessful From Successful Entrepreneurs and put them into practice before launching your new business, product or service.
1. Make a Plan Based on Fact, Not Opinion
When a child makes his first drawing the results may be unrecognizable. The child, proud of his new achievement, will run to his parents to show his new skill. The parents will respond to the child with praise and comments like,
"Great job!" or "You are so smart!" Why does the family respond this way? They wish to encourage the child to continue to progress and learn, even though the initial result is nothing spectacular. It takes practice to make something truly great, and with years of praise and encouragement, the child may indeed produce something truly worthy of recognition.
Given this example, it is important to consider the source when you are sharing your future business plans and ideas with your family and friends. In all liklihood, your family and friends may respond positively to your ideas for your new business out of kindness and love. Alternatively, you may have the unfortunate situation in which you will only receive negativity from your family and friends who may feel like you will fail because of your history.
Regardless of which situation you find yourself in, the best course of action is to create a solid business plan before sharing your ideas with anyone. Do some market reserach, consider your competition and your target market. Don't just assume people will want to buy your product or service, take the steps necessary to make sure there is a true need for what you intend to offer. When developing your business plan, create it as if you were going to present it to investors who might be willing to put their money on the line for your idea. Once you have taken the time to map out a logical, non-emotion based plan, then approach your family and friends. You'll still want to take their opinions with a grain of salt, but at least you will be able to show you've done your research and you will have a great blueprint for succes moving forward.
2. Create Your Own Focus Group
Once you've developed your business plan, it's time to test your idea out to see what others think of it. We've already established that you probably can't count on your family and friends to give you honest feedback, so you need to find someone who will. One of the easiest ways to get real unbiased feedback is to ask a complete stranger what they think. One of the best places we've found is your local coffee shop. Coffee shops are a great place to find other business people at all levels of success, and they are typically friendly and willing to listen (for a few minutes anyway) to you pitch your idea.
Before you start pitching your idea however, make sure you can explain it in 15 seconds or less. Craft your 15 second pitch before heading to the coffee shop and make sure you have something compelling before you ask the opinions of others.
Armed with your carefully-crafted 15 second pitch, go to your favorite coffee shop and ask individuals there if they might give you a couple minues of their time. The feedback you receive from these people will most often be sincere and constructive. Don't just settle for the first answer you get however, give your pitch to 100 different people of varying ages, genders and races and rate their responses. Afterwards, compile all the responses and see if there are trends that will lead you to developing a better product or service. You might even find that some of your participants give you an even greater idea than you had when you started.
This "focus group" of sorts is a crucial step to take before you finance the house in order to fund your next great business idea. Save yourself a lot of money and hastle later by identifying early on whether or not your idea has merit. Just remember, Fortune 500 companies with phenomenal reputations and huge advertising budgets spend millions on research first before ever launching a new product - and sometimes, they still fail. Doesn't it make sense then that you should solicit feedback as well before putting your life-savings on the line?
3. Before You Sell, Pre-Sell!
After you have created your business plan, and solicited unbiased feedback, the next step is to test your product or service through pre-selling. Even if the results of your focus group are favorable, the true test is whether or not people will actually buy it. So instead, try a test market to see if your idea gains traction. Some people use Kickstarter to help them test out a product or idea by giving details about it online and offering a limited number of products for sale. You could also start selling your product or service at physical locations, but make sure to do your research to determine where the best places to sell would be (your business plan should outline this for you).
A pre-sale can not only help you test the market to see if your product will sell, but it will also give you an idea of whether it is priced appropriately (too high or too low), where you will gain the most traction, and who your best demographic will be. You will also save a tremendous amount of money if your pre-sale fails. The last thing you want is to be left with a garagefull of widgets you can't sell and an empty bank account.
By taking the time to create your business plan, solicit feedback, and test your product, you can not only avoid huge financial failure, but can significantly increase your chances of incredible financial success. So before you blaze forward with your next big idea, take the time to do it right. And tells us about it! We would love to hear what you're up to and provide our feedback. Cheers to a successful journey!
Looking for help on your small business journey? We have experts who can advise you, help you build a business plan or create all the marketing tools you need to succeed. Talk to one of our Experts about how to reach your goals.

Archives
Subscribe