5 Branding How-Tos from Successful Entrepreneurs
By: Andrea Lotz Friday February 5, 2016 comments Tags: branding, tips, small business
Successful entrepreneurs know how to make themselves stand out from the crowd. They have learned how to narrow their focus to just what works and build their brand and messaging around that. To help you find your niche, here are 5 branding tips from successful entrepreneurs on how they found success.
1. How to Sell a Lifestyle to 250,000 Followers
"I would love to share some of the tips and tricks that we have used to build up a social media following of over 250,000 followers in the last 19 months.
Instead of taking the approach that we want to sell products to our customers we aim to sell them a "lifestyle." We have found this to be extremely effective, as no one wants to be bombarded with sales pitches for new products on a daily basis. But seeing a lifestyle that they wish to attain is completely different.
By using this approach of lifestyle versus just pushing your products, there is the additional benefit of creating customers who become loyal fans to your brand. This is one of the most important things that a business should focus on if they want to succeed in today's social media driven market. The customer-to-friend referral is the strongest call to action that a company can ever dream of. The trust is built into the pitch for you already!
Customer-to-friend referral is the strongest call to action [Tweet this]
If you want to succeed with your business on social media you must carefully curate what you present to your followers and customers. Choose not only things that you want them to see but things that they wish to see.
The majority of our social media influence comes from our five carefully curated Instagram accounts, but we have also found Pinterest to be a highly effective method to present our brand and images to consumers."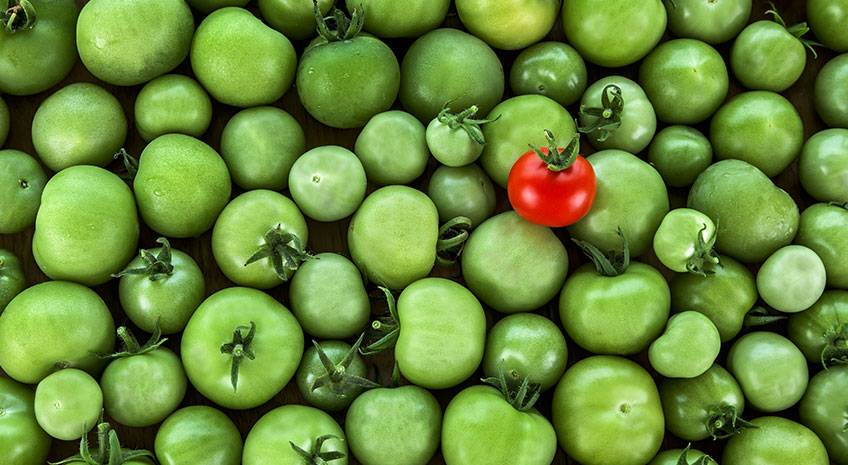 2. How to Make Your Product an Experience
"In the last 2 years of building our brand, we have found the following to be a few keys to our success:
1) It's all about the customer
If you want to really build a brand, you have to put the customer first from user experience, educational resources, and in customer service. This must be in your DNA from the start, forcing you to do things that don't seem natural (such as refunding that customer no questions asked when you know they were in the wrong).
If you want to really build a brand, you have to put the customer first [Tweet this]
2) Invest in packaging
When your customer opens a box, the first thing they are going to notice is your presentation. We sell replacement filters, not the most exciting thing to get in the mail, but we have invested heavily in our packaging as we want the customer to feel confident that the product they received is quality.
3) Emails that are actually informative and useful
Customers get bombarded with deals every single day. You need to provide value in your email marketing, giving that customer a reason to be loyal to your brand."
3. How To Cultivate an Authentic Brand
"I worked at Procter & Gamble, Coca-Cola, and ran marketing at 3 successful startups before I started a global marketing and branding company 14+ years ago. Here are a few tips from my 20+ year career in branding:
Be original
What makes you unique or special? Whatever it is, use it to your advantage. Can you imagine Barbra Streisand with a different nose, Jay Leno with a new chin, or Cindy Crawford without her mole? Everyone remembers the original, but the copycats start blending together after a while, so differentiate yourself to stand out from the pack. Be remarkable and extraordinary to grab attention and get noticed.
Everyone remembers the original, but the copycats start blending together after a while [Tweet this]
Be honest
Turns out that telling the truth about what you are and are not, what you can and can't do is very refreshing. Let your brand be known for speaking the truth, and you become the trusted advocate and go-to source.
Be consistent
Develop a cohesive message, and live it every day. The repetition reinforces your key points so people will remember them. Every transaction and experience with your customers is an opportunity to build trust in your brand.
Be passionate
Everyone loves to work with people who are passionate about what they do; it makes life much more fun and interesting. So build your brand around what you enjoy and remember the words of John Ruskin: "When love and skill work together, expect a masterpiece."
4. How to Find Your Channel
"When we first started Sensory Swim back in 2006, we were following everybody else's advice on marketing. Sell the sizzle not the steak. Make connections, attend seminars and workshops, and network. We were told that connections were where it was at.
We quickly found that did not work at all and that the people we were asking advice from wouldn't tell us straight up that, by doing all of the things they recommended, they were burning out and not moving the needle in terms of progress.
We learned how to interact on the Facebook platform and it's been pretty much smooth sailing ever since. We share information 4 times a day and very rarely pitch anything. We've learned that sharing resources is the smartest thing we've ever done and we will continue to do so. Even if it's good info from our competitors.
We share information 4 times a day and very rarely pitch anything [Tweet this]
This has allowed us to gain over 50,000 fans and over 60,000 email subscribers. Give. Give. Give."
5. How to Translate Passion Into Impactful Branding Copy
"I want to be successful, but I have to have a higher calling than just selling more. So I sat down with my other founders and we talked for hours about what we want to do and why we want to do it. We dug deeper and deeper, refusing to accept pat answers, and instead continuing to ask 'Why is that important?'
I want to be successful but I have to have a higher calling than just selling more [Tweet this]
Eventually, we got down to a reason for being that moves us. And that has helped me create powerful materials that get powerful reactions from people.
What's the real secret sauce behind it? I think it's sincerity. There are so many inauthentic messages that we are bombarded with every day, that when you hear a voice that's sincere and earnest, I think it stands out.
We've only had a few discussions with investors and potential advisors, and every single one of them have asked for more time with us, and to be involved as we move forward. Plus, our demos and usability sessions end predictably, with the person we're talking to asking us to be considered for our roll out or our beta launch.
And these people are putting their money where their mouth is — asking to advertise us within their clients, companies or social circles. So we know we're hitting a nerve that lots of people are struggling with. We get tons of feedback on our blog content as well, and good interaction with people as we continue to scale our communications to our target audience."
Standing out from the crowd is not easy, especially in an over saturated online world, but when done right, it can make all the difference. You don't have to do it alone! We have a group of highly skilled Experts who can help you achieve your business goals. Contact one of our AllPro Experts today.

Archives
Subscribe