5 Content Tools that Empower Customer Retention
By: Andrea Lotz Wednesday July 29, 2015 comments Tags: content marketing, customer retention
Customer retention starts as soon as the sale is made, if not before. Every step of the way, your professionalism, personal interest, and communication determines how that customer views you. The sales process doesn't end when the first sale is closed. In fact, it's barely beginning.
One of the best ways to convey professionalism, facilitate a personal touch, and keep communication high is with content. It's crucial to making your brand an indispensible resource for your customers and keeping up communication. The problem? Creating and distributing content without the right tools is a lot of work.
These five tools are must-haves for anyone who's serious about customer retention. They make the daunting task of delivering timely, relevant, persuasive content to your customers possible.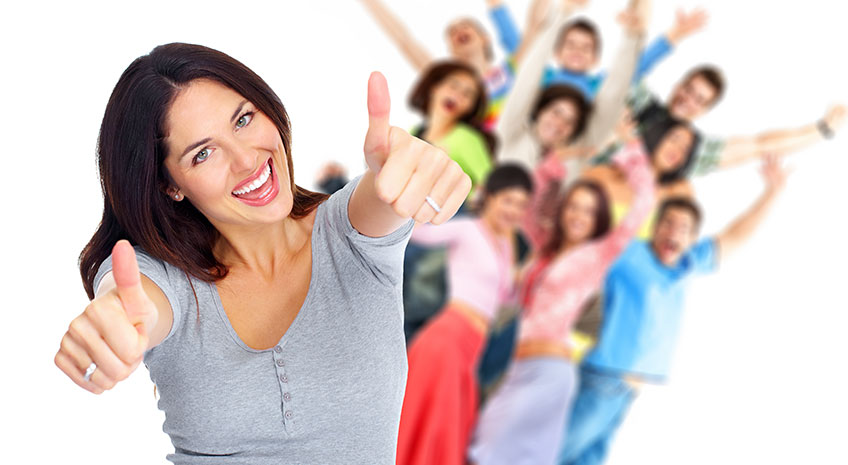 1. Automated Invoicing
It might seem strange to think of invoicing as content, but it absolutely is. After all, it's a document you send to your customers that communicates important information to them. Speed, branding, and transparency are all necessary to reinforce a positive relationship moving forward.
Speed
Email automation is the easiest way to speed up invoicing. Your point of sale, whether ecommerce, brick and mortar, or in person, should be linked with your invoicing and email, so an automatic invoice is sent as soon as a new order is made.
Branding
Invoices can be pretty boring, or they can be a valuable retention asset. Branding your invoices with your logo, color scheme, and images helps your company stick in the customers' mind. Having a variety of templates on hand helps keep them personal and individualized.
Transparency
It's also important to have your invoices convey quality information. Invoices should usually be itemized, and hourly billable work should appear on invoices. This kind of transparency builds trust between you and your customers, which makes it more likely they'll return.
2. Email Campaigns
This retention strategy is only obvious because it works so well. Use email campaigns to smooth out onboarding, stay top-of-mind, and increase upsells. Your emails are likely to be opened, because your targets recognize your brand, and it's an easy, automatable process to reach out.
Onboarding
It will take some careful testing and tweaking to nail down the timing and content of email sequences that satisfy the customer and encourage them to continue with your business. One fail-proof tactic is to send content that helps your customer get the most value out of your product or service.
Top-of-Mind
Content is a really easy way to keep your brand top of mind. Newsletters can be used to remind customers that you're out there, producing great products and great content to help customers make the most of them. Make your personal and professional brand an indispensible resource.
Upsell
Upselling always comes down to messaging, timing and value. When the time is right, send your customers information about complementary products or services and ways to upgrade what they already have. It's by far easiest to handle this with automated email campaigns.
3. Website CMS (Content Management System)
Your website is a vital part of your customer retention strategy. It's important that you keep it up-to-date with fresh, interesting, varied content. The only way that's at all practical is if you have a CMS that allows you to easily edit your own website content.
Customer Education
Make it easy for your customers to search your website and find the educational content they need. This helps you suggest and inspire ongoing usage and eliminate confusion and frustration. Your company's FAQs, informational blog posts, and dictionary pages should be easy for you to update yourself.
Branded Lifestyle Content
If you know your target customers well, you have a sense for what kind of lifestyle your product or service is helping them to achieve. Offering content from your website that promotes and enriches that lifestyle is a great way to keep customers interested in your brand between purchases.
Exclusive Content
Another way to encourage ongoing engagement with your brand between purchases is to offer exclusive content to past customers. Offering a free membership in exchange for an email address at the time of purchase helps you continue to send them targeted, relevant content.
4. CRM (Customer Relationship Management)
You might not think of CRM as a content tool, but using CRM properly empowers your customer-facing team members to distribute content consistently. CRM keeps the flow of content organized for one-on-one customer service requests, the onboarding process, and sending marketing materials.
Monitoring
One of CRM's major advantages is the ability to track all your communications with a customer, including all emails and other content they've been sent. This helps prevent over- or under-communication, which can leave customers with a bad taste in their mouth.
Consistency
CRM also helps ensure that all your communications are consistent. Every response to a customer service request is a type of "content" that has a big impact on retention. It's important to track what you've said, what content you've sent to help them, and how they responded in your CRM.
5. Social Media
Social media is an easy way to bring your customer retention strategies to a broader audience. Everything you do on social media is visible, which includes speedily, calmly, and helpfully addressing customer support issues. It also enables customers who love your brand to share your content and site.
Public Customer Support
Making your customer support public on social media has its risks, but it can also have huge payoffs. As long as you address any issues calmly and make it right, the visibility can only help you. In fact, making the interaction public might help answer questions that others have.
Brand Advocacy
Your network of followers is a powerful tool for spreading any of your customer retention content to a wider audience. That includes blog posts, infographics, and of course your social media posts themselves. Engaging with brand advocates helps keeps them loyal while they spread the word.
How do you use content to increase customer retention? Let us know in the comments!
Archives
Subscribe