5 Reasons to Put More Marketing Dollars Into Retention
By: Dave Kramer Friday July 3, 2015 comments Tags: customer value, retention
As a small business owner, you need to make every marketing dollar count. But if you're only focused on acquiring new customers, you probably aren't making the most of your budget.
In fact, every dollar you put towards customer retention is likely to yield a stronger ROI than each dollar put toward acquisition. It's time to start focusing more of your efforts on bringing those existing customers back for more.
Not convinced? Here are five good reasons to increase your customer retention budget.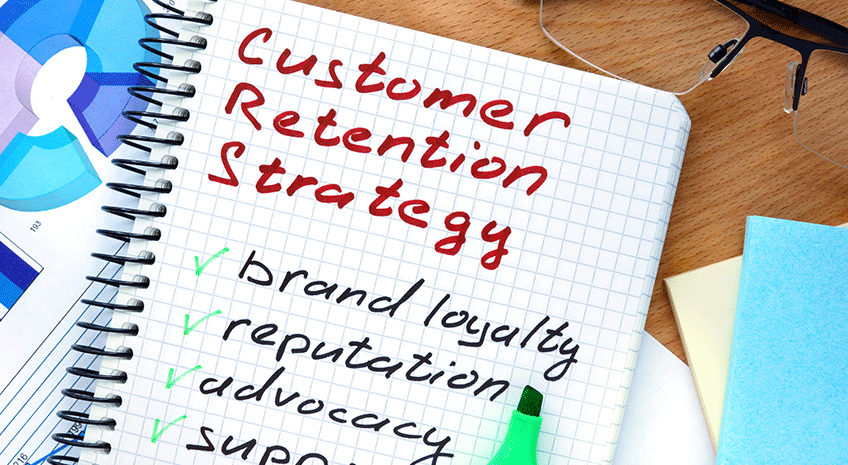 1. Customer retention cuts costs
You've heard that it's cheaper to retain a current customer than it is to acquire a new one. But do you know how much cheaper?
It depends on how much you spend bringing in each new client. If your sales process is relatively time and labor-intensive—say if you rely on direct sales—the cost of acquiring a new customer might be as much as 10x the cost of retaining an existing one.
Even if you're an ecommerce business that relies on digital marketing to make new sales, those costs of acquisition can add up fast!
Example Case
I'll use a client of ours, Hawaiian Organic Noni, as an example. This family-owned business sells fruit leathers and lotions made from a fruit they grow, process, package, and ship from their organic farm on Kauai.
They rely on a lot of digital marketing: search engine marketing, content marketing, email campaigns, and more. Their cost to acquire a new customer varies a lot.
For a rough estimate, let's say it costs them, on average $5 to acquire a new customer, plus another $5 to produce and ship the product. If that customer buys $20 worth of their products (a pretty standard first order) their profit is $10.
If it costs them only $1 to re-engage a past customer (it takes just one email to re-engage many of their customers), their profit for a $20 order is now $14 dollars.
The value Hawaiian Organic Noni gets from retaining past customers is pretty obvious. I'll continue to use them as a case study throughout this article to help you understand the impact of customer retention.
2. Retention customers helps you acquire new ones
Focusing on retention can actually make it easier and cheaper to acquire new customers!
The internet makes it easier than ever for customers to endorse your business and refer friends and family your way. But it also gives your customers nearly infinite access to your competitors, unless you have a solid retention strategy.
Cultivate a pool of satisfied repeat customers, who trust and like your brand enough to advocate for it. They're likely to directly refer, leave you positive reviews, give you testimonials, and spread your reach on social media. One-time customers are unlikely to be that invested.
Example Case
Hawaiian Organic Noni excels in customer retention, and as a result, they have a wide pool of advocates on social media. Their fans comment, share, like, and post to their pages, greatly amplifying the reach of any marketing materials they put out.
3. Strategies that fuel retention also reveal your expertise
These days, to get repeat customers, your brand needs to become an invaluable resource. That means offering high quality products, excellent customer service and support, and great value.
But the rise of content marketing has added another expectation for brands that want to cultivate loyalty: expertise. Customers are looking for brands that offer valuable, actionable, freely-accessible information about their industry.
By sharing valuable content on your blog, website, and social media accounts, you give customers a reason to keep coming back. But you also set yourself up as an expert in your industry. This is likely to improve your search engine ranking, lead to interview requests, and speaking engagements—all of which mean new business!
Example Case
One of Hawaiian Organic Noni's best customer retention strategies is their content marketing. They publish blog posts twice a week, frequently release research-based articles, curate content on social media, and more.
These materials re-engage existing customers, but they also reach new ones. Plus, those existing customers share their content, greatly expanding its reach.
4. Focusing on retention helps you improve your offerings
Another major benefit of focusing on customer retention is that it tends to improve the way you do business. Companies with good customer retention typically have exceptional efficiency, quality, and value—and they often got that way because they focused on their customers.
Gather and listen to feedback, and give your customers what they want. You'll improve retention, but you'll also develop a stronger business.
Example Case
Hawaiian Organic Noni has developed several products based on requests from their customers. These products not only sell well to the existing customers who requested the items, but are also very attractive to new customers.
5. Customer retention is personally rewarding
Finances aside, wouldn't you rather be a business with a loyal tribe of advocates than a business which cycles through nameless, faceless one-time buyers?
The relationships you'll develop with these long-term clients are what make running a small business worthwhile.
Example Case
This is by far the most rewarding aspect of customer retention for Hawaiian Organic Noni. The phone calls, emails, and testimonials they receive from satisfied long-time customers are what keeps their passion for the business alive.
They've enjoyed decade-long relationships with many customers, who read their newsletters, engage on social media, and even visit the farm to take a tour.
Doesn't that sound like the kind of business you'd like to run? Customer retention is a vital part of marketing, because it makes your business more profitable, more efficient, and more fun!
What's your best customer retention story? Let us know in the comments!
Archives
Subscribe