How To Set Your Follow-Up Reminders in Google Calendar
By: Kat Webster Monday July 31, 2017 comments
Do you need help scheduling time sensitive events directly to your Google Calendar? This may have been an issue in the past, but now with AllProWebTools Google Integration you may add Appointments or Follow-up Reminders directly to your Google Calendar! This may help you plan your day out more efficiently. As a small business owner we understand as your business grows your days become busier and the need for organization is overwhelming. AllProWebTools is here to show you how to take advantage of your own personal receptionist.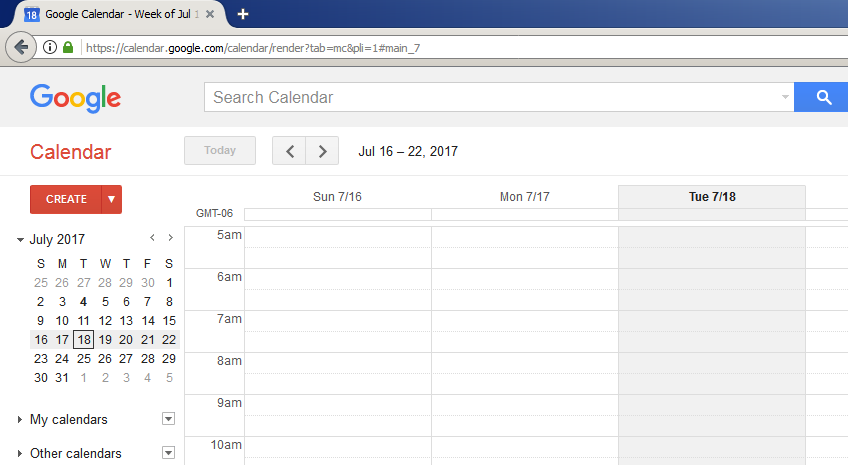 Connecting your Google Calendar
Now that we have this amazing feature for you and your business, I want to explore with you how to set a Follow-up appointment with one of your contacts! Before we begin it is important to make sure you have already added the required web tools and connected your Google calendar to your account. If you have not yet done so please see the video below!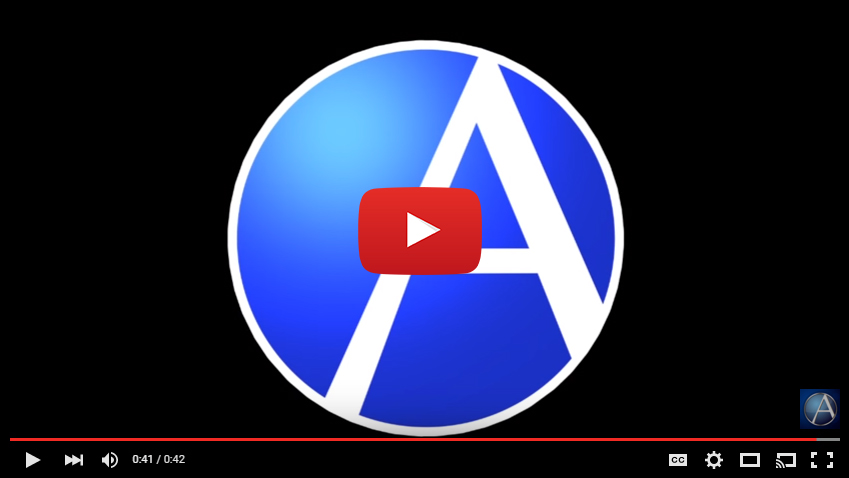 Follow-Up Reminders
Great! Now that we have added the required web tools and connected our calendars we can begin the simple process to creating a follow-up reminder!
From the dashboard of your webpage find the magnifying glass at the top right of the page. Clicking on this icon will allow you to search for the client by name.
Once you are on the clients information page you will see the account insight box to the right of the page.
Now, you will want to set the "account Manager" , this will be the employee (if not yourself) who will follow up with the client.
Now you will select the follow-up time and date that will work best for you and your client.
After specifying your desired time and date you will want to click on the calendar icon
The Calendar Icon will bring you a box that will show an hourly view of that days time slots. Time slots that are green are available and time slots that are red are full.
Once you have ensured the desired time slot is available you can add in notes about the follow-up such as :
-What the Follow-up entails
-Confirm whether this will be a video, phone, or email follow-up
Or if the Follow-up is in person you may add the location here, simply checking the "Add Location" button!
The last step to setting up your reminder with your client is to click the "Invite" button at the bottom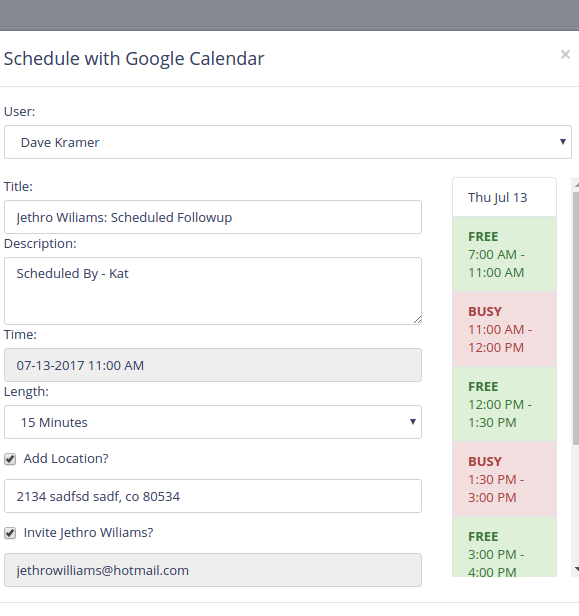 This button is very important! It is going to allow you to automatically send an email to the corresponding client! Yep! That means that your client is going to receive a calendar invite of this scheduled appointment!
After you click the Schedule button you won't have to worry about this appointment again until it appears in your Google calendar (Also Appears in your AllProWebTools Account) for the assigned day! For more information about how AllProWebTools and Google Calendar can benefit your business today click here! As always we welcome your feedback and hope the information provided can make your business more successful!
Archives
Subscribe