Supercharge Small Business Marketing with an All-In-One Toolkit
By: Dave Kramer Thursday June 18, 2015 comments
When it comes to buying marketing software for your small business, there are two main choices. You can get all your tools separately (one tool for email, one tool for your website, one tool for your customer database, etc.), or you can get them all as part of one solution.
This can be a very cost effective way to get more powerful tools at a fraction of the cost. But that's not the only advantage. That's why all-in-one toolkits are gaining momentum in the world of digital marketing.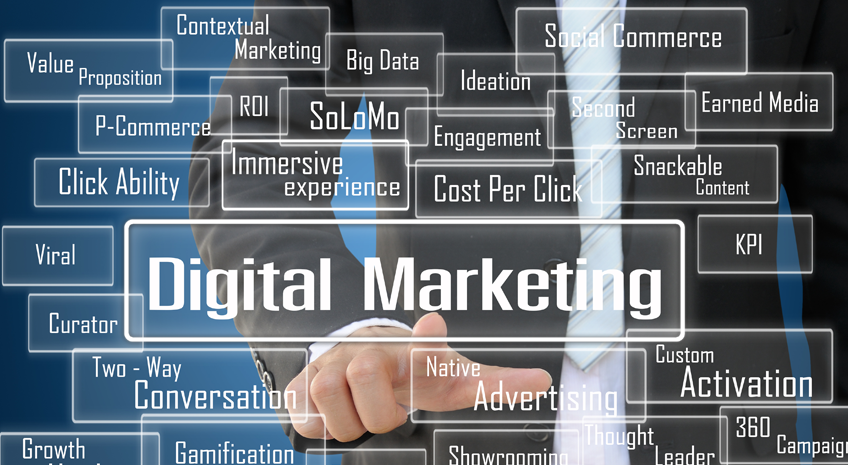 I've helped small business owners all across the country to supercharge their marketing efforts with an all-in-one toolkit, and here's what I've learned along the way:
Cut Costs for Your Business
How many different software solutions do you currently use to run your business? How many of them are just for marketing? Even if you aren't currently using many tools to market your business, you probably hear about a new tool every week from your friends, family, and employees.
Each of those tools might not cost much on their own. Some of them might even be free, at least to start. But when you add them all together, those costs start to add up. And you start to find out that the free versions of software solutions have a lot of limitations.
Wouldn't you rather have just one monthly bill, from a solution that doesn't charge you more for new users or new contacts? It certainly makes it easier to calculate your return on investment.
Enable Content Marketing
Content marketing is the present and future of inbound marketing, but you can only do it if you can easily edit the content on your own website, and track how well different pieces of content are performing.
If you have to call up your developer every time you want to post a blog or add informative content to your website, content marketing is simply going to be too much of a pain. You don't have the time or money to play phone tag with your developer three times per week to make simple updates.
But if your website content is managed from an all-in-one dashboard like AllProWebTools, you're suddenly empowered to add useful content whenever you like, and track for yourself how it performs. That's good news for your SEO, your customers and prospects, and for you.
Empower Your Sales Process
As inbound marketing accounts for a larger and larger chunk of new company leads, it's critical to enable your sales team (even if that's just you!) to take advantage.
But if your sales software is separate from your marketing software, there are inevitably gaps where inbound leads, or important information about them, gets dropped.
With an all-in-one solution, every time an inbound lead fills out a lead box on your website, you get an alert on your dashboard, that lead is immediately added to your CRM, and you can set up emails to automatically go out to them. You can even customize the email campaign they're added to based on the information you gather about them from your lead box.
You can also dig a little deeper by looking at your website analytics. Then, you can find out what keywords that lead used to find you, or what URL they were at right before they found your site. This gives you vital insight into what problem they're trying to solve, and whether they're shopping around for solutions—vital information for qualifying a lead.
Understand What's Working
This is the biggest benefit of switching to an all-in-one solution for marketing: the ability to know which of your marketing efforts are working and which aren't worth the time and money.
If all your different marketing channels, including PPC, email, content marketing, and more, report to the same dashboard, it's easy to compare them side-by-side. These tools are all integrated with your ecommerce site, so you can see not only which channels got people to your site, but which channels led people to make a purchase. You can even compare the size of those purchases in dollars.
This makes it so easy to calculate which channels are delivering a return on the investment. That way, you can feed the channels that are working, and starve the ones that aren't.
An integrated toolkit streamlines all aspects of managing a small business, including marketing. Small business marketing teams are usually small, and sometimes marketing is done by the business owner alone. It needs to be as simple as possible, so you get the maximum outputs for the minimum inputs.
That's why I designed AllProWebTools—I couldn't find a marketing tool that was powerful enough to make things easy for a small business owner like me. When I discovered that integration was the answer, I got to work creating the all-in-one toolkit I've used to grow my own business, as well as hundreds of others owned by small business owners like you.
How many different tools do you currently use for marketing? Would you like to reduce that number?
Archives
Subscribe