Top 5 Ways Small Business Owners Waste Time
By: Aubrey Blankenship Thursday March 23, 2017 comments Tags: allprowebtools, AllPro Expert, Virtual Assistant, VA
Small business owners are some of the hardest working people we know. Unfortunately, too many of you are working hard at all the wrong things. While a DIY and "can do" attitude is likely one of the reasons you went into business in the first place, it's also likely holding you back.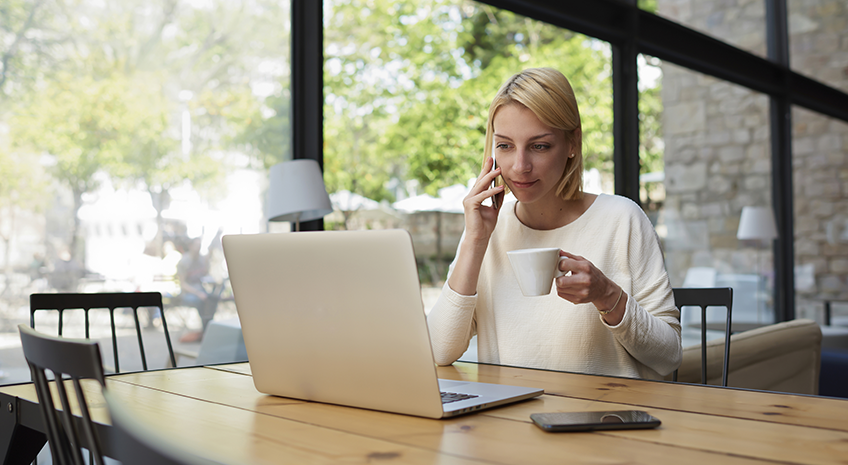 Let's see, you have to answer emails, create proposals, update your website, blog, send proactive email campaigns, identify marketing opportunities, answer the phone, book appointments, have a presence on social media, network, stay up to date on your industry, and oh yeah, actually DO the work people are hiring you to do. It's no wonder you are exhausted!
Many small business owners we talk to do it all because they don't trust anyone else to do any of these items for them or don't know a better way to manage it all. Sound familiar? But the reality is that if you could just let go of a few of the tasks on your plate you could focus more on growing your business and making more money. Sound good?
The following are the top five ways you can free up your time so you can focus on the most important task that only you can do - direct and grow your business!
1. Emailing Clients and Prospects
If you're like the thousands of other small business owners we know, you likely have a stack of business cards on your desk, more lost at the bottom of your purse, and several more scattered throughout your home and vehicle. You collect them all the time at networking events, business meetings and luncheons but what do you do with them and how do you find the time to contact them afterwards? Your inbox is already riddled with more emails than you can keep up with.
Katie Myers, CEO of CR Conversations, has the solution. Not only can she reach out to each of those business card contacts to help turn them into customers for you, but she can also manage your communications with your current clients. Worried about having someone else write your emails or concerned you won't be able to see the communication that is happening? AllProWebTools allows you to track all email communications within your account and append them to a particular client. This makes it so much faster and easier to see all communications related to that contact by you or from anyone communicating on your behalf. Learn more from Katie Myers about how CR Conversations partners with AllProWebTools to manage the email communications with your clients and prospects for you.
2. Posting on Social Media
You know you have to be on social media - but it takes so much work to do it right! There are people who can help you with that as well by creating posts that promote your business and giving you more time to focus on other things.
The Social Media Advisor is one such company that can help you manage your social media. Worried that you won't be able to tell whether or not paying them to help you is making a difference? Lucky for you, The Social Media Advisor can pull reports through AllProWebTools to give you stats on how your brand is doing in the online space. Learn more from The Social Media Advisor about how they partner with AllProWebTools to help manage your online presence.
3. Writing Email and Blog Content
Some small business owners are great content writers, some don't know where to start. Whatever camp you fall into you likely face the same primary challenge - finding the time to do it! Whether it is writing content for website pages, emails or those dreaded (but necessary) blog posts, that is something else you can hire someone to do for you!
Coach Client Connection offers these services and more to help give you back more time. And of course, if you use AllProWebTools' platform, you can have your website, email marketing, Google Analytics reporting, and blog platform all in one place. This makes it easier to keep track of what any company you hire is doing for you and more easily monitor their progress. You can even have them clock in and out of the system to monitor how much time they are spending if you are paying them on an hourly basis. Learn more from Coach Client Connection about how they can help save you time and how they use AllProWebTools to save themselves time as well.
4. Staying Organized
Most small business owners we know are visionaries, which is great for guiding the direction of your company, but not so great for staying organized on the way. Even if you are a very organized person by nature, once your business really starts rolling it can be difficult to keep up and stay organized along the way.
Virtual Assistants (VAs) are very helpful to small business owners as they can help organize your content for you, handle small repetitive tasks, and remind you of larger items you need to take care of yourself.
The Millennial Housewife is one VA company that can help with managing your calendar, booking appointments, sending emails, performing data entry and a multitude of other tasks to help you stay organized and give you more time back to grow your business. Naturally, they utilize AllProWebTools to help them organize this information and even keep client's websites updated. Learn more about how The Millennial Housewife uses AllProWebTools to help manage client information.
5. Reducing the Number of Tools You Use
I'm sure you've noticed a pattern by now. One thing that all of these companies have in common is that they use AllProWebTools to manage not only their client's businesses, but their own as well. Why? Because AllProWebTools allows you to replace those 5+ other programs you are using to manage your business and use only one. That alone will save you time when you don't have to use one program for task management, another to track your time, another to manage your website, another to send emails, another to build landing pages, another for billing, etc. See for yourself by trying our free online demo!
Tish Times Networking Strategist, for example, switched her business over to AllProWebTools and saved $325 per month on program costs as well as saving time by having one system to manage it all. You can read more about how her business has benefitted from AllProWebTools and how she can help you increase profits at your own by reading her blog post.
Bottom line, you are spending too much time doing things you don't need to do. Stop it! Start tracking your time and figure out where you are spending most of your very limited, very precious time, then take steps to reduce that time by hiring some help or managing your business more efficiently. There are things that only you can do. Figure out what those things are and get some help with the rest. Your business, and your bank account will thank you.
Don't know who to hire? We have a directory of vetted, fantastic Experts to help you in all aspects of your business. Whether you need help with your website, marketing, communications, data entry or more, we have an expert who can help you get back to what you do best. Check out our list of experts to find a professional who can help you with all your business needs.

Archives
Subscribe