How AllProWebTools Email Marketing Stacks Up Against the Competition
By: Dave Kramer Thursday March 31, 2016 comments
Email marketing is by far one of the most powerful tools in a small business owner's arsenal. It has the ability to be highly personal, while also being easy to automate and track your results. Technology is improving all the time to make email marketing for small business continually easier and more effective. But how do you choose which email marketing system is right for your business?
While most of the major platforms share a number of common features, they certainly aren't all created equal. You have to weigh price, credibility, reliability, and of course, effectiveness at helping you improve profitability through email marketing over time. We'll help you understand what factors matter to you when choosing a service, and which are standard, and help you understand what you're getting for your money.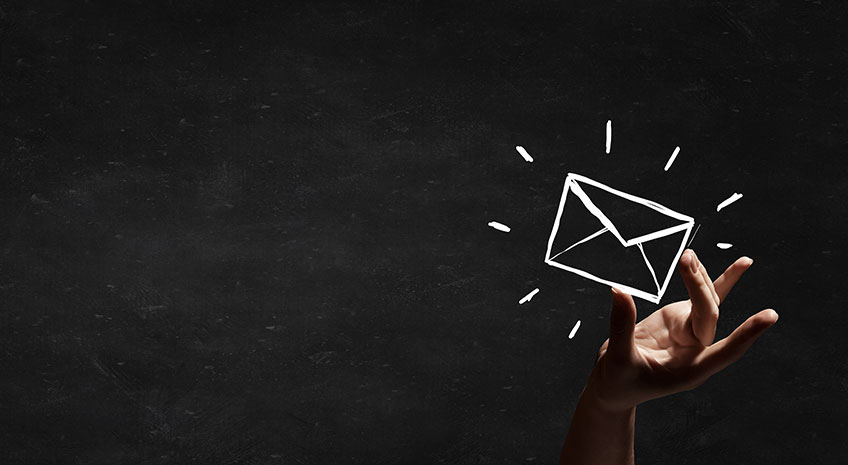 Constant Contact and MailChimp are two major players in this space, but don't count out AllProWebTools. We have a lot to offer small business owners — features that Constant Contact and MailChimp don't even begin to touch on.
Addressing the most common questions we get ourselves, we hope these answers will help you understand the email marketing options available for your business, and give you some information about an up-and-coming, affordable, but proven and reliable solution you may have questions about.
First, Let's Talk Price
For 500 subscribers or less, offers plans for $20/month. Price increases as you add more subscribers (501-2,500 costs $40/month, 2,501-5000 costs $60/month) with discounts for prepaid contracts.
Many features require their Email Pro plan (see below chart for details), which starts at $45/month for 500 users, plus an additional $20 or so for every additional 2000 subscribers.
You can get a free account if you have fewer than 2,000 subscribers, or you can pay for one of their more advanced account types (see below chart for details). Their mid-tier account type starts at $150/month, with $5/month added on per additional subscriber.
For those upgrade features, prices start at $10 per month for 500 subscribers, increasing by $5 per month for each additional 500 subscribers.
Basic Email Marketing from AllProWebTools costs $20/month, which is $10 for your basic AllProWebTools account (this includes free landing pages, website hosting, and image hosting) and $10 for the Email Marketing WebTool.
If you need extra customization for your marketing emails and would like notifications of who opens your emails, consider the Email Pro WebTool for an additional $5 per month. Click here to learn more about Email Pro.
What's "Standard?"
All of these email marketing platforms have some basic features in common:
Solid, reliable deliverability of emails

Compliant with the Federal Government's CAN-SPAM regulations, allowing your subscribers to opt-out of emails they don't want to receive

Ability to grow and manage contact list

Signup boxes for your website

Tracking email open rates, click-throughs, and unsubscribes

Ability to build emails from templates or from scratch

Image library to store content online
Give Me the Details
Ok, so what sets these plans apart? What's standard in one plan, but costs extra in another? We'll break it down for you, based on the features we think are most important to a small business owner's email marketing success.
| Feature | AllProWebTools Email Marketing | Constant Contact Email | Constant Contact Email Plus | MailChimp Free Email Marketing | MailChimp Paid Email Marketing |
| --- | --- | --- | --- | --- | --- |
| Contact Segmentation | | | | | |
| Email Automation | | | | | |
| E-commerce Data | | | | | |
| Trackable Coupons | | | | | |
| Virtual Negotiator | | | | | |
| Multiple Users | | | | | |
What Differentiates AllProWebTools?
Ultimately, you'll be able to create successful email marketing campaigns with any of the above three options. What sets AllProWebTools apart is the toolkit that comes along with your email marketing platform. AllProWebTools is the only all-in-one solution for managing a small business.
"The only all-in-one solution for managing a #smallbusiness."
[Tweet this]
We'll provide you with a complete suite of marketing tools, to help you rank better in search engines, utilize coupon codes, and automate your email marketing. Putting all your marketing tools together into one toolkit is not only economical, but also gives your tools more powerful data to work with. Learn more about why that is here.
AllProWebTools also includes tools to make your whole business more efficient, allowing you to spend more time on the activities that help you grow. Managing employees, customer relationships, and invoicing is so much easier with an all-in-one toolkit, and it's so convenient to be able to get all your reports in one place.
Choosing an email marketing service can be a bigger decision than you might have realized. If you choose a robust marketing and business growth toolkit which also includes email marketing, you can get the same features as the big, specialized players, plus countless other tools to help you take your business to the next level.

Archives
Subscribe