Email Marketing Providers
AllProWebTools Email Marketing is a powerful tool for spreading the word about your business, staying in touch with your list, and increasing revenue.
For just $10/month, we provide you the tools you need to:
Build your emails, with or without html coding

Customize preset email templates

Set up automated email campaigns

Segment your CRM list to target specific customers

Track the sales generated by your emails in dollars
Get Email Pro for an additional $5/month:
There's just one more thing you need: a back-end email marketing provider. This is a different service from the company that maintains your email address, and different from the front end where you build your emails and manage campaigns.
An email marketing provider is responsible for making sure that when you send out emails to your list, those emails do not end up in spam folders. These providers are tried and tested in the industry, and we've built AllProWebTools to integrate with either of the two available providers: Mandrill or Mailgun. If you have or would like to use your own SMTP server, we can also arrange that, but most business owners prefer to use Mandrill or Mailgun.
The two solutions both work seamlessly with AllProWebTools. Go ahead and choose one, and then sign up for an account with either Mandrill or Mailgun. Each one has their own pricing structure, and the right one for your business will depend on how many emails you plan to send each month.
SendGrid

SendGrid offers you the first 12,000 emails you send each month for free.
At the start of the next month, your first 12,000 are free again.
SendGrid is a great choice for small businesses just getting started who only have a few hundred contacts in their email list.
Click here to see pricing information for SendGrid
MailGun

Mailgun's pricing structure gives you the first 10,000 emails you send each month for free. If you go over that number, you're charged $0.0005 per email for the next 50,000 emails above the first 10,000. That equates to about $0.50 per 1000 emails.
At the start of the next month, your first 10,000 are free again.
Mailgun is a favorite of web developers, because it's reliable and can be integrated very seamlessly.
Click here to see pricing information for Mailgun
Mandrill
NOTE: As of 2/24/16, Mandrill has announced they are discontinuing this service for all non MailChimp users. We do not recommend paying the additional cost for MailChimp, and instead we recommend you choose MailGun or one of the other options available to you. Current Mandrill users have until 4/27/16 to transition, and we at AllProWebTools will be happy to help you make the switch to a different provider.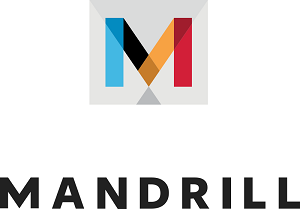 When you first start with Mandrill, you get a free trial, allowing you to send your first 2000 emails for free. Once that limit is reached, Mandrill will stop working until you enter in your billing information.
After your free trial, Mandrill charges a flat monthly fee for the ability to send 25,000 emails per month. For any additional emails, there's a price per thousand depending on how many you send. If you will send 25,000 emails or less, you pay $10 per month.
If you send more than 25,000 in a month, you're charged $0.20 per additional thousand emails.
Mandrill is the back-end mail system that powers MailChimp — they're a very reputable, popular option.
Click here to see pricing information for Mandrill.
Custom SMTP Provider
If you do not wish to use any of our available providers, you may also choose your own. Because these custom providers are not fully integrated with AllProWebTools, you may not be able to access the full scope of AllProWebTools Email Marketing Reports. You will be able to use our email builder and schedule emails normally, however.
Your web developer or web hosting service might be able to provide this for you. You can also use SendGrid, which we are working on fully integrating with AllProWebTools. For now, SendGrid will operate as a custom SMTP, but we will be creating a totally seamless integration in the future.
If you wish to pursue this option, you will need to request the following information from your provider:
Server name

Port number

Login

Password
You will then enter that information into your console by hovering over "Settings," clicking on "Email," and selecting "SMTP Settings."