New From AllProWebTools: Phone and Text Messaging 5.0
By: Anna Yates Tuesday March 12, 2019 comments Tags: #apwt5, features, phone, text messaging
AllProWebTools now offers integration with Phone.com - that means more marketing power in your hands with phone and text messages!
Phone.com Integration Features
Choose a 10-digit, local number for your business.

Send mass or individual text messages to customers.

Receive calls and texts on your business number straight to your cell phone.

Carry on live text conversations with customers.

Create text lists and market to your leads.

See notifications of text and phone activity in your Workflow Timeline.

Receive email or text notifications of new leads, new orders, new tasks, and more.

Automatically send employees a text notification when you assign them new tasks.
Why Text?
You may be thinking, "Yes! This is what I've been waiting for!" But others may wonder, "Why do I need to add text message marketing to my business strategy? I'm satisfied with email marketing!"
Here's the thing: emails are great - we talk about why and how to use them in previous blogs - but too often, they end up in the promotional folder or worse, the spam folder. Because customers often don't even see emails, the average open rate for emails can be as low as 20-30%.
Text messages, on the other hand, get incredible engagement:
Text message marketing is the perfect way to freshen your follow-up campaigns and get your customers more engaged.
How AllProWebTools Text/Phone Integration Works
Customers text you directly from your website.
The new lead gets tagged.
You receive a notification of the new text in your Workflow Timeline, email inbox, and/or as a text message.
OR
Your customers enter their name and phone number in a sign-up box on your website or social profile.
They receive a text code to verify their number and that they want to receive texts from you.
The new lead gets tagged in a list based on which sign-up box they filled out.
You receive a notification of the new lead in your Workflow Timeline, email inbox, and/or as a text message
Text Message Marketing Advantages
Immediate - customers see your text within minutes, and you can respond to texts from customers quickly.
Personal - with a 10-digit, local number, customers feel like they have a direct connection to you.
Private - the business number from Phone.com lets you keep work and personal life separate.
Convenient - you can receive calls and texts from the business number on your personal phone or computer. Because the number is separate, you always know how to answer!
Organized - since all texts and calls show up in the Workflow Timeline, you can see which team member talked to which customer, how long they talked, and what they discussed. Communication within the company was never easier!
Straightforward - customers have just one number for the company, while any salesperson has the opportunity to follow-up with a new text lead.
Ideas for Text Campaigns vs. 1-1 Text Conversations
1-1 Text Conversations
Build relationships with customers with live conversations.

Follow up with customers in your sales pipeline individually.

Send personalized messages on anniversaries or birthdays.
Text Campaigns
Use tags to create lists of customers for different marketing objectives.

Send a mass text to up to 600 people/hour.

Remind customers of events.

Flash Sales - Promote sales and offers.

Announce new blogs.
What sets AllProWebTools apart?
A lot of companies offer text message marketing, but AllProWebTools is the most powerful, time-efficient, and cost-efficient system. Here's a breakdown comparison of our tool with 3 other text marketing companies:
| | Price | # of Users | Number Type | CRM Integration | 1-1 messaging | # of Messages | # of Emails | Call forwarding |
| --- | --- | --- | --- | --- | --- | --- | --- | --- |
| Trumpia | $195/month | 1 | 5-digit | | | 500/month | 12,000/month | |
| Wholesale SMS | $75 pay per text minimum | 1 | 5-digit | | | 10,000 | | |
| Skipio | $199/month | 1 | 10-digit | | | Unlimited | | |
| AllProWebTools | $20/month | Unlimited | 10-digit | | | 5,000/month | Unlimited | |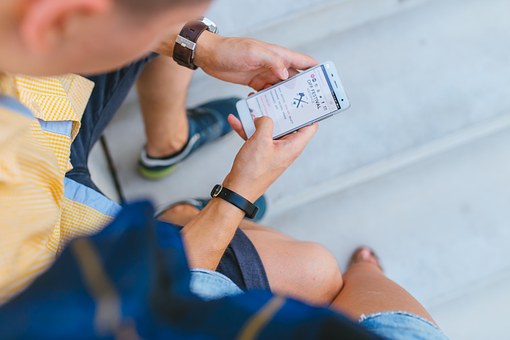 CAUTION - Please watch this video for important information about Text Messaging:
Get Started with Phone.com Integration
Archives
Subscribe