Can I Use AllProWebTools If I Already Have a Website?
By: Kyle Murdock Wednesday March 23, 2016 comments Tags: allprowebtools, small business ERP
AllProWebTools offers a secure, convenient platform to build and manage your small business's website, but did you know that the toolkit has a lot more to offer? If you already have a website you're happy with, AllProWebTools can still help your business become more efficient, more profitable, and better-equipped with a strong online presence.
Here are some ways you can use AllProWebTools to supplement your existing website and grow your business.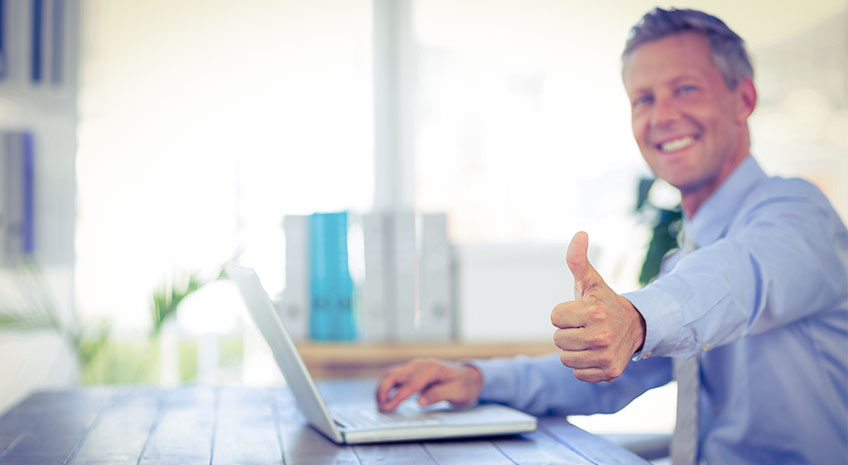 First, What's AllProWebTools?
AllProWebTools is the all-in-one solution for managing a small business. It includes tools to build and manage your website, but it's first and foremost a back-end toolkit for the work of managing a small business. That includes:
Strengthening your business's online presence

Tracking and recording customer relationships

Managing sales, orders, and invoices smoothly

Ensuring employees are working productively

Internal communication and knowledge-sharing
If you do build and host your website through AllProWebTools, you get access to the toolkit's full potential, simply because your website will be more closely integrated with the back-end toolkit. However, you can access the vast majority of AllProWebTools even if your site is hosted elsewhere.
You can access the vast majority of AllProWebTools even if your site is hosted elsewhere.
[Tweet this]
Supplementing Your Existing Site with AllProWebTools
AllProWebTools WordPress Plugin
If you're a WordPress user, you can use the AllProWebTools WordPress plugin to create a seamless integration between your website and your back-end toolkit. The plugin allows you to create an online store in WordPress which reports back to the AllProWebTools console.
You can set up new product pages and an online shopping cart which allow you to sell any kind of product: physical, downloadable, tickets to events, memberships, gift certificates, and even hourly labor. AllProWebTools calculates shipping, tracks inventory, and consolidates all your orders from online, in-person, wholesale, and more into easy-to-read reports.
We'll also help you navigate the challenges of engaging with customers shopping online, by helping you follow up with leads, convert abandoned ecommerce carts, and re-engage with past customers.
Click here to learn more about the WordPress plugin!
Use AllProWebTools to Create Landing Pages
In order for your website to keep on bringing in new traffic and engaging past site visitors, your site needs frequent updates of new content. In particular, your business's landing pages should always be fresh, specifically tailored to your current offer or products, and utilizing current best practices.
AllProWebTools makes it easy to create new landing pages and update existing ones — you don't even need to know how to code, though some basic HTML knowledge is helpful. Create lead boxes, and AllProWebTools will alert you whenever one is filled out!
Additionally, the robust back-end console of AllProWebTools helps you to understand which landing pages are most effective. You can test out new formats, marketing language, and offers to learn what resonates best with your target audience.
Engaging with Leads and Customers
Manage Your Contacts
Your contact list is your most valuable asset, holding the key to your future sales and growth. Yet many small business owners are disorganized about entering in new leads, following up with existing leads, and re-engaging past customers. If you're using spreadsheets or your smartphone to keep track of your list, it's time to upgrade to CRM!
Your contact list is your most valuable asset, holding the key to your future sales & growth.
[Tweet this]
CRM stands for Customer Relationship Management, and it refers to software solutions that make it easy to keep track of all your contacts. AllProWebTools' CRM allows you to upload your complete list of contacts, segment them into groups, schedule follow-up, and add leads to your sales pipeline.
A smooth, scalable sales pipeline is necessary for a growing business. It helps you predict revenue and expenses for the month, helps you plan commission payments, and reminds you when to follow up.
Click here to learn more about AllProWebTools CRM!
Email Marketing
Looking for an easier, more affordable solution to email marketing? AllProWebTools offers a solution that can be used regardless of whether your site is hosted through AllProWebTools or elsewhere. Send your contacts newsletters, sales emails, and other updates from right within your console!
Use our easy email builder to create unique emails (without the need for coding!) and schedule them to send out to your contact list as a whole or in segments. Set up automated email triggers so you don't even have to push send when a contact needs follow-up. You'll also be able to create drip campaigns, which keep sending emails until you get the desired response from the recipient.
Then AllProWebTools goes to work tracking how many emails went out, how many were opened, and how many of the recipients clicked on the links within the email. If you have the AllProWebTools WordPress plugin, we'll even tell you how many dollars in sales each email generated!
Click here to learn more about AllProWebTools Email Marketing!
The Work of Running a Business
Manage Your Employees
Many small business owners don't realize what they're signing up for when they hire their first employee. Management is never easy and it takes up a ton of time, especially when an employee is first starting. Without tools to help you stay on top of things, it's easy to get bogged down in lots of meetings, miscommunications, and dependencies.
AllProWebTools helps you stay organized by providing you with tools to assign work, track progress, and generate reports on employee productivity:
These tools allow you to manage with a hands-off style that promotes maximum productivity, while also giving you the insight you need to make decisions about your business and guide employees to become more effective.
Workflow Timeline
The main feature of AllProWebTools is a tool called the Workflow Timeline, a live feed of all the most important updates about your business. It includes updates for:
New leads and sales

Abandoned ecommerce carts

Email marketing

Employee timecards and tasks

Internal client notes
Each time one of those activities takes place, a new post is made to the Workflow Timeline — it works pretty much like a social media timeline, but for your business!
This tool will change the way you look at information in your business, allowing you to put your team's knowledge at your fingertips to make quick decisions. Customer satisfaction, cash flow, productivity, and more are all right there, easy to scroll and skim through.
Click here to learn more about the Workflow Timeline!
AllProWebTools is about so much more than a website. It's a system for making you into a new kind of business owner: one who's organized, data-driven, and always on top of things.
If you'd like to learn more about how AllProWebTools can grow your business, I'm happy to give you a free guided tour! Just click here to sign up.
Archives
Subscribe