Investing In The Young Workforce
By: Dave Kramer Thursday September 22, 2016 comments Tags: intern, allprowebtools, transitions, first day, last day, family
Helping is in our company's DNA, it's what our foundation was built on. I started AllProWebTools over six years ago because I wanted to give small business owners a better shot at success.
Over the last three years, that vision has grown to become so much more. Our enduring identity of helping other entrepreneurs slowly evolved into a passion for prompting growth of character, personality, and skill in our very own employees! I'm writing this article after witnessing twelve successful cases, because it's been a beautiful journey to watch these individuals grow and move forward with their lives. Not only have they been integral to helping AllProWebTools bloom, but we've managed to return the favor by giving them the skills, opportunities, and experiences they needed to grow their careers.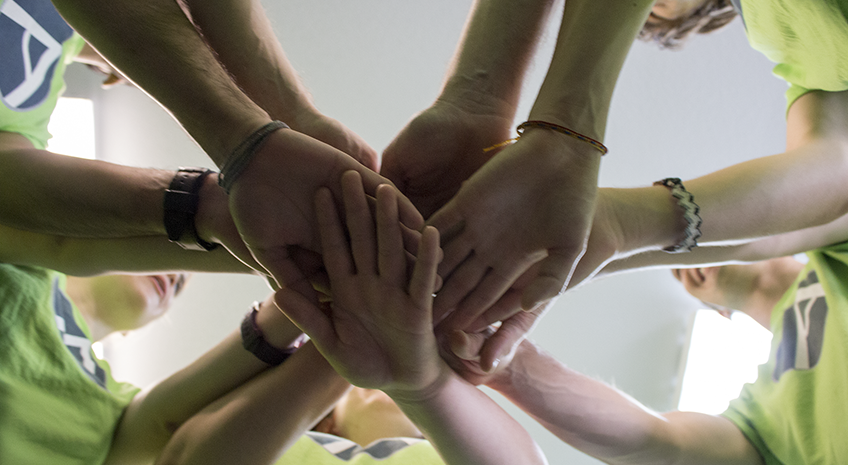 The Dilemma of Adequate Work Experience
To raise a rather cliché point, college graduates and millennials are - in general - eager and willing to work. Yet, they come into the workforce, only to be told that they don't have enough experience to even begin. How does that make sense? How is it fair? Isn't it our responsibility as business owners to invest in the future generations; the future of this country's economy and productivity?
Additionally, an increasing number of companies are starting to dispose of "Entry Level" positions to cut costs, replacing them with Junior roles that require a couple of years' worth of experience at least. We're making it harder and harder for the coming generations to find jobs, and it's weighing on them.
Oftentimes, they're under so much pressure to find a job that the search becomes more stressful than any job they end up finding. This added pressure also chips away at their willingness to work diligently, and soon gives way to unwarranted frustration.
The Larimer County Workforce Center
During the last three years, we've worked very closely with the Larimer County Workforce Center. The Workforce Center serves to help the 'at risk' or down-on-their-luck find a place to work. Not only does the government pay them (via the ReHire Colorado Program, established in 2014) to work a certain number of hours, but these individuals are ready, and willing to prove themselves. Whether they've been dealing with the law, or come from disadvantaged backgrounds, they're willing to work for a second chance or opportunity.
Our most famed success story was Cherie Strauser, and you can read further about her and our long-standing relationship with the Larimer County Workforce here.
How Investing in the Young and Down-On-Their-Luck is a Good Business Decision
When I saw a chance to help these folks out, I took it.
If no one's giving them a chance, they're going to be very grateful when you do. They will work harder to impress you, do their best to be a great resource, and - if they're younger - give you a good dose of some classic millennial tech-savviness, which usually results in a quicker learning curve.
I've always said that it's easier to teach someone soft skills and train them, but teaching someone to have the right attitude can be outright impossible. Once you learn to recognize passion, heart, and spirit in your applicants, go with the ones you mesh with. You might just be surprised at how effective this strategy can be. Loveland free website intern for your business.
AllProIntern Alumni
As they move onward or join the fold, we've recorded the transitions of some of our employees. Take the time to read their stories, and see for yourself how we've fostered symbiotic, bountiful relationships with the ones that have come through our doors over the years:
2015
Michelle Kaplan
Cherie Strauser
Daniel O'Brien
2014
Angelique Godinez
Janet Yoder
Michelle Trujillo
Archives
Subscribe