Text Messaging - Your Big Break in Marketing
By: Anna Yates Thursday April 11, 2019 comments
Let's say

you're the owner of a specialty candy shop, and you want to let your customers know about the new line of jelly beans you're adding for Easter. This is the most exciting thing since your Christmas fudge, and you need everyone in your area to pre-order these jelly beans!

You've already sent emails and postcards to existing customers, but your open rate has been less than satisfactory - below 10%. You need a more effective way to touch your audience, and you need it integrated with your CRM and email system so you can track your results. Text messaging could be the big break you've been looking for!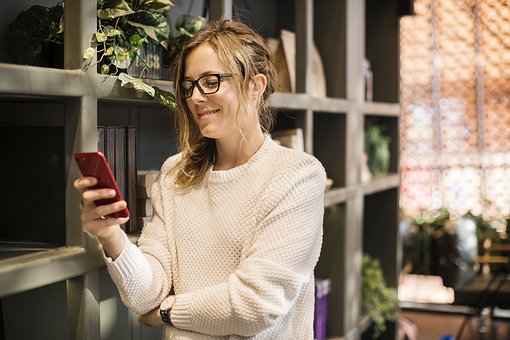 With texts, you have a personal, direct way to touch your customers. Here are some staggering figures about text message marketing:
At this point, you may be thinking, "All of that sounds great! Now how does that actually help me? What are my options?" With our Phone.com integration, you can send bulk messages to a group of contacts, or you can send messages to individual contacts and chat with them live.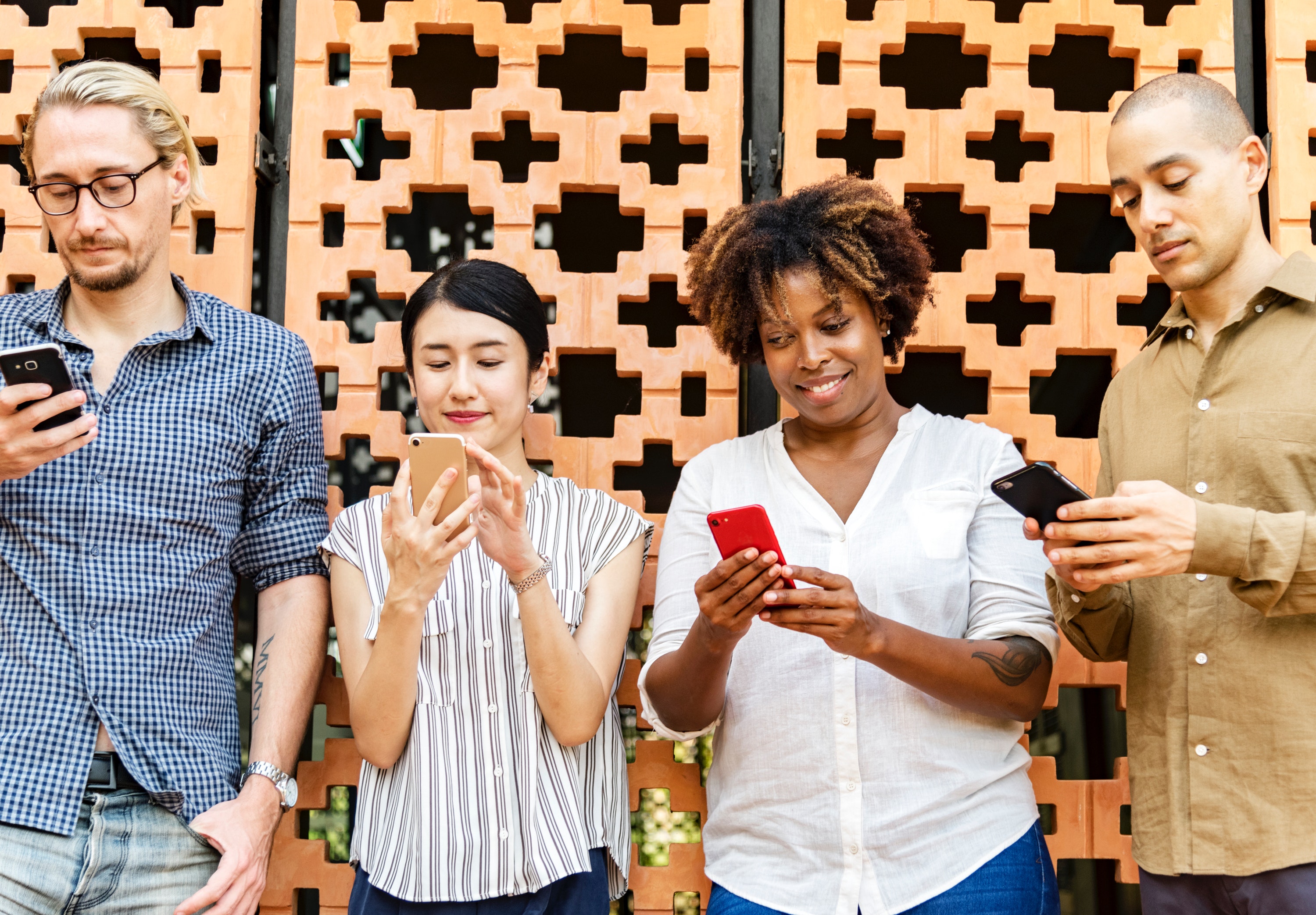 What Can I Do with Bulk Texting?
Add a text message to a marketing campaign that includes email and other forms of communication.
If you want to use emails, texts, calls, and postcards to touch your customers about those new jelly beans, you can create a marketing campaign that includes all of those pieces. That way, customers can receive an email announcing the new line on the first day, and receive a text advertising the jelly bean flavors on the second day. You can find out
how to create a marketing campaign
in our recent blog.
Manually add customers to a new tag in your CRM.
When you create a
new tag
, you can manually add existing customers to that tag at any time to start including them on bulk texts. For example, if you create a tag for the new line of jelly beans named, "Easter Treats," you can add your customer Mary Lee to that tag by going to her contact in your CRM and adding her to it. You can add customers to as many tags as you want, and your tags can include as many contacts as you want!
Follow-up with new leads or existing customers through lead boxes and tags.
When new customers fill out a lead box in a
landing page
, they're automatically added to your CRM, as well as whatever
tag
you choose for that lead box. For example, you can use email or social media to send out a landing page and lead box, where new leads can add their contact info to receive additional texts and emails about your upcoming 4th of July popsicle. After they submit their info, they'll be added to your "4th of July Popsicle Interest" tag and you can send them announcements and promos leading up to the popsicle's release.
Allow customers to add themselves to a tag.
Customers can text your business number to add themselves to a
tag
and start receiving special texts and emails. For example, you could make a social post about the new line of Easter jelly beans and urge customers: "Text 'join Easter Treats' to (123) 456-7890 to get a 10% off coupon your Easter jelly bean bag!" Then you can continue to touch them with updates about your jelly beans and other products, like your upcoming 4th of July popsicle.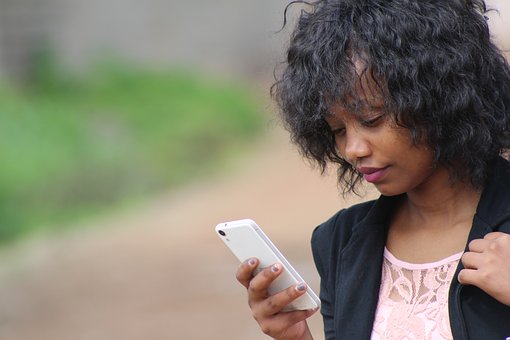 What Can I Do With Individual Texting?
1. Send a personalized message.
You can send customers messages individually by clicking "New Message" in their contact. Individual texts are a great way to reach out to customers on a special occasion, like a birthday or anniversary, and send them a coupon or voucher to celebrate! With personalized messages, you can go the extra mile to serve and connect with your customers.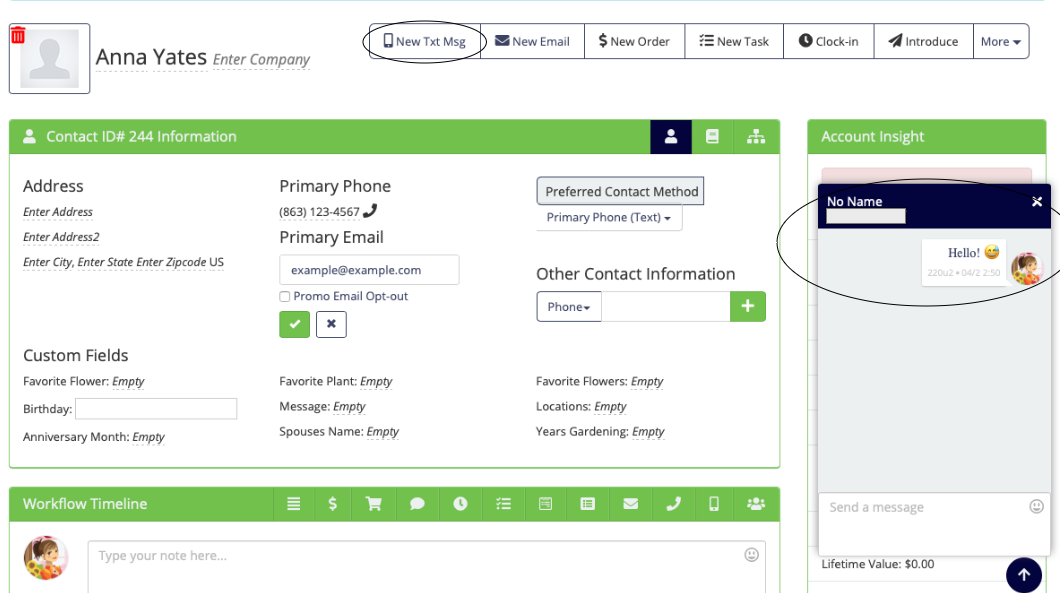 2. Customers can text your number directly and chat one-on-one.
Not only can you send individual messages to customers, but customers can send texts directly to your business number at any time. You can use this feature to offer 24-hour support, for customers to RSVP for events or order their favorite candy, and to offer a way to opt-in for special campaigns and offers. Even better, the business number through Phone.com allows you to be available to customers around the clock while keeping your personal phone number private.
How to Send Bulk Texts
1. Create a tag and add contacts to the tag.
To learn how to create and manage your tags, watch this video!
2. Create a new text message.
Hover over "Marketing, then click "Text Messages."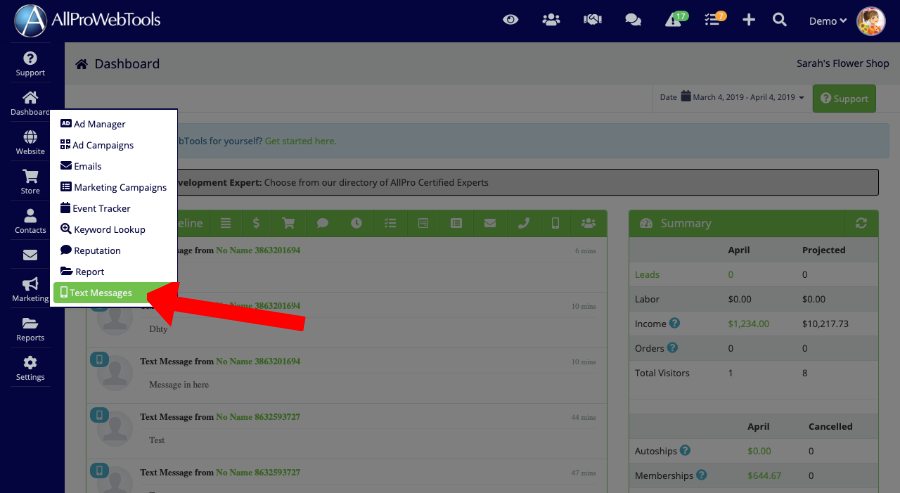 Name your new text message, then click "Create New Text Message."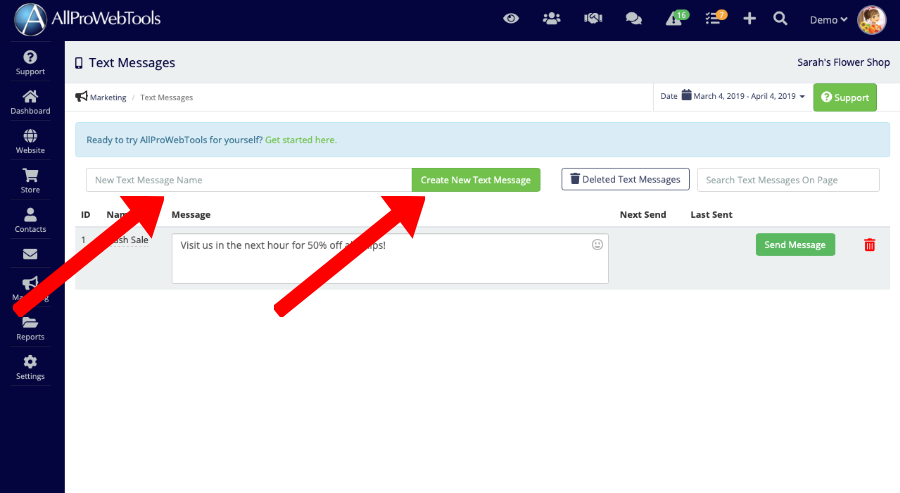 Write the message of the text and then click "Send Message."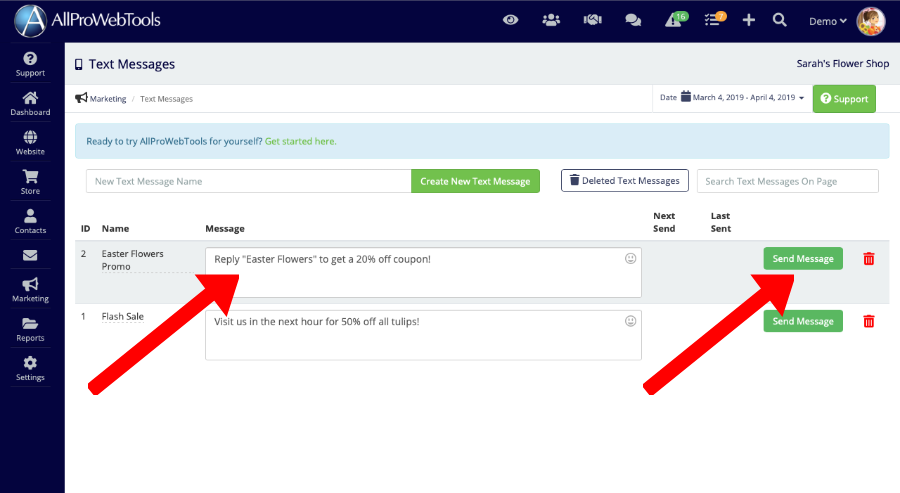 3. Select tags and schedule the message
Once you click, "Send Message," you'll be able to select as many tags as you'd like for the text. Everyone in those tags will receive this text.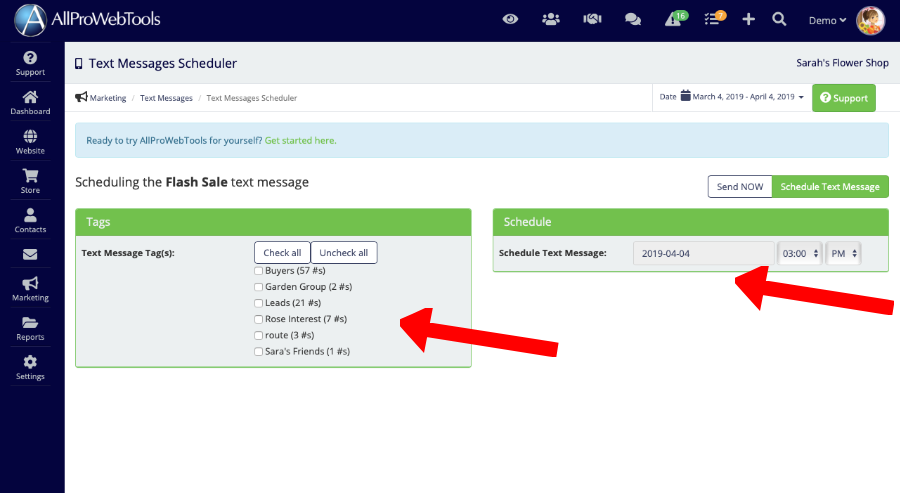 Then, choose the date and time you'd like the text to be sent and click "Schedule Text Message." If you want to send the text immediately, click "Send Now."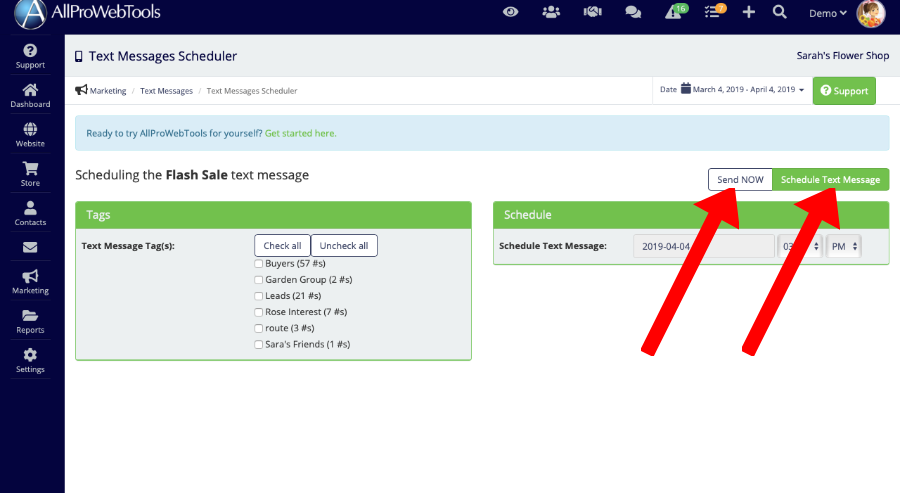 Visit our recent blog to learn the details of our text marketing feature and how our integration compares to other text marketing providers.


Get Started with Text Messaging!
Ready to get started? Text Messaging is its own
WebTool
! There are 3 easy steps to add text marketing to your AllProWebTools account:
Archives
Subscribe