Still using 5 Different Softwares to Run your Business? There's a Better Way to Do That.
By: zoe Friday April 15, 2022 comments
Tech Stacks
Are all the rage in business these days, yet seem to be known more as a four-letter word than a practical management solution. How is a business meant to operate well when employees and management both are expected to juggle 4 or 5 seperate softwares just to follow up on routine tasks?
How do you track any of that?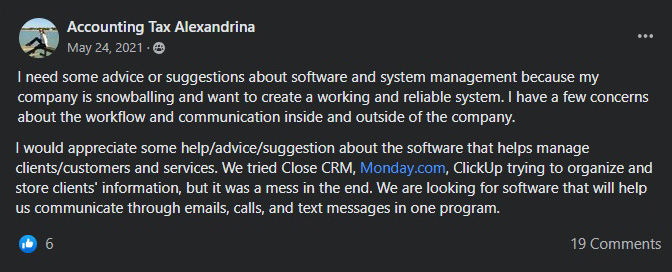 Truth is most systems aren't actually built to track your client relationships. It's a conversation I've had pretty regularly that business owners are using between 4 and 5 different softwares to manage their businesses.
One for payments and invoicing like Square
One for phone and text messaging (like a second cellphone)
Then, because there's no system that really lets you chat with your employees (because they're all signed in to different services). Tons of emails and texts to staff.
These tools together add up. The combined costs of all these softwares can climb past $250+ a month. It's a tall order for small to medium sized businesses, especially when each software is really being used to do just a finite number of things.
Task Management makes Employee Management Easy.
Take this example with a Property Management company, tenants are calling the main office for repairs and causing a lot of confusion.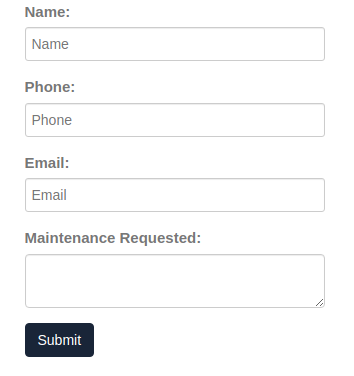 A leadbox would make this job a lot easier.
Tenants can just fill out the box with their service request and instantly notify the maintenance team. Leadboxes can be easily modified to
When a client fills out the leadbox about their issue, AllProWebTools instantly creates a task and sends it to maintenance automatically and sends a confirmation to the client. The maintenance tech sees the task in their pipeline, heads out and does the repains.

When the job's done, update the task and hit "complete"
Just like that, the team lead gets notified that the job is done and can check the employees notes on finishing the assignment. The team can even email and update the tenent with a single button!
This applies with nearly any scenario you can dream up. The applications for tasking are endless.
One - Button Updates
Accountants use AllProWebTools to keep clients in-the-know about tax filings. With one button updates, emails send to the client and records notes directly to their profile for quick and easy reference. It doesn't hurt in their industry that AllProWebTools seamlessly works alongside quickbooks too.
Drop the Tech Stack, get an All-in-One Manager for your Business.
AllProWebTools takes the hassle out of deciding what software your business needs to do what. Your account with AllProWebTools will cut the number of softwares used in your company by half or better, all in one cost-saving package. That's a promise!
Click below to see how AllProWebTools puts what your business needs under one roof.

===================================================================================================================================
Archives
Subscribe